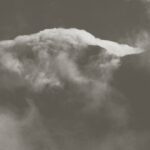 RUTGER ZUYDERVELT / HUGO DIJKSTAL / PETER HOLLO – BERG
Berg was originally conceived as a soundtrack for Joke Olthaar's same-titled film:
"A journey at high altitude seen through the eyes of three mysteriously connected hikers. The levels of concentration they exhibit in trying to avoid mistakes makes their experience of the overwhelming landscape even more intense."
But what you hear on this album is not the same as the score for the movie: it is edited, re-arranged and reworked into two different long pieces – each over 30 minutes in length.
The first part is an 'aural adaption' of the film, created by Rutger 'Machinefabriek' Zuydervelt and Hugo Dijkstal. With the introduction of the cello performance by Peter Hollo, the second piece on the album is quite different in nature – it presents some more dramatic climaxes.
This second piece was originally proposed as the soundtrack for Olthaar's film, but it is not used in this particular form because the film needed "a more minimal approach, an approach that was more about adding texture and very subtle color."
So, ultimately, Berg is nót a 'soundtrack' album in the usual sense, but a work of aural art derived from the same source of inspiration.

I have not seen the film (it will have its premiere in June), and I definitely have no mountaineering experience, but this is an almost palpable experience of the awe as well as the stress of such a high altitude journey. The weather conditions can change from lovely to life-threatening within a few minutes. There's always tension between watching the impressive panorama unfolding, while carefully avoiding a simple misstep on the path below your feet.

An impressive case of sonic mountaineering!
edit 21-05 – Info addded by Rutger Zuydervelt:
Joke Olthaar's BERG will première at International Film Festival Rotterdam – IFFR next month (4, 5 and 6 June). The ticket sale has JUST started, but the cinema screenings will probably sell out quickly (due to the obviously limited capacity).
BUT you can also stream this super meditative film online, from June 6 to 9. Which I can wholeheartedly -and very biased- recommend. Get your ticket (and watch a trailer) here: https://iffr.com/en/2021/films/berg
---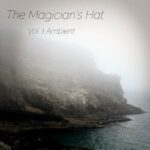 Robin 'Scanner' Rimbaud has become a household name in electronic music ever since he started releaseing music in 1991. With over 80 albums released, and countless appearances, it is a good idea to compile a selection to create an introduction to your work. A sort of "A Young Person's Guide To …". And that is exactly what this hour-long twelve composition album is meant to be.
"I'm frequently asked what music I would recommend of my own to listeners, so this is a little helpful guide".
This first edition of what is going to be a free (!) compilation series focuses on Scanner's ambient music. It is a great overview with a variety of approaches to quiet and atmospheric electronic music – ranging from the time that scanning was literally what he did to operatic vocal pieces. And much in-between.
The album is offered as a free download. Or better: Name Your Price: of course Scanner "hopes you'll enjoy it and pick up items from the catalogue they are taken from".