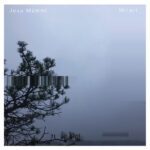 JOSU MÄMMI – MIRARI
Finland-based Josu Mämmi is "a composer, sound designer, educator and a musician with influences from micro music, minimalism, techno, jazz, funk, modern contemporary art music and ambient with hints of pop aesthetics and IDM".
With that kind of description, it's hard to imagine what his music might sound like. But upon listening to Mirari it becomes clear that he indeed manages to "blends and distills material from many sources resulting in often surprising and colorful pieces of sound". A sound in which "Nordic melancholy is rarely avoided since it is many times found unparalleled in depicting the soul landscape of the nordic artist."

Josu Mämmi is also obviously also a modest person: with every track on this album he explicitly credits the artist he 'mutually improvised' with.
While Mämmi provides the electronics (and occasional percussion), his partners, in turn, add layers of cello, sax, flute, bass clarinet, ud, trumpet, double bass, piano, harp, kantele – and more. Not at the same time, mind you – that would probably become a mess.
The power in this album lies in the fact that every single track has its own focus on a different instrument, but overall Mirari has a consistent sound: Josu Mämmi's mark.
A sound that "aims to bridge together the worlds of jazz, contemporary art music and electronic music to find fresh ground where new structures and working methods are to be found".

Especially recommended to those that like the crisp style of Nordic giants like Nils-Petter Molvaer or Arve Henriksen.
---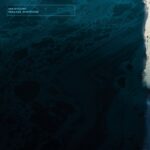 The 10th edition in Laaps Records' "permanent continuity" series may be released in April, but still looks back to Winter: each release in the series is conceptually tied to one of the seasons.

Ian Nyquist, a Dublin-based composer – who released his previous album Cuan (2019) on the predecessor label series Eilean Rec – has a background of field recording and sound art. The positive reactions on Cuan encouraged him to expand his musical range.

By inviting string players Cornelis Jordaan (violin) and Kristin Nyquist (cello) he creates a sound that beautifully merges electronic soundscapes, ambient atmospheres, and post-classical string and piano themes. The subtle field recordings not only tie the music to the Winter season but also to expansive views of (sometimes desolate, but always beautiful) landscapes – whether imaginary or not.
Exquisitely mastered by Matthew Collings, Endless Shapeless is physically available as a CD as well as blue coloured vinyl. The CD version has two extra tracks: vinyl buyers get these tracks with their accompanying download.
---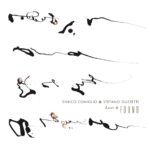 ENRICO CONIGLIO & STEFANO GUZZETTI – LOST & FOUND
Both artists have earned their spurs creating 'ambient' music in the past, but the music on Lost & Found does not really fit the strict definition of the genre – even though it is full of 'ambience'.
The main instruments on this album are acoustic guitar (performed by Enrico Coniglio) and piano (Stefano Guzzetti). The interaction of piano and guitar is then "completed with the addition of discrete and never overly distinctive electronic parts".

Coniglio's guitar tracks were sent to Guzzetti during the first lockdown in April 2020. While listening on headphones Guzzetti improvised on the piano. The tracks were completed by adding subtle electronics, but the sound's open space was carefully preserved on most of the tracks (with Descent and Home as the possible exceptions).

Most readers won't probably know or remember the Windham Hill label, but the atmosphere on Lost & Found definitely reminded me of the releases on the label that was very popular in the 80s and 90s. Time for a revival of the mellow instrumental jazz genre? We'll see.
Looking back there may be similarities, but at the same time it feels that with this release Coniglio and Guzzetti break free of current genre restrictions and are ready to enter new pastures with their music ranging "from isolationist melancholy to vibrant joy open to hope".