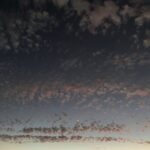 K. (Kerry) Leimer started his Palace Of Lights label in 1979 and has since then released numerous albums on his own label. In that time, he was heavily influenced by the music of Brian Eno and the German Krautrock scene (Cluster, Faust, Can, Neu! and many more). Similar to the timeline of Marc Barreca mentioned above, there's also a gap in Leimer's discography between 1983 and 2002, in order to focus on his design agency. But ever since 2002 a steady flow of music has appeared. With such extensive experience he clearly developed his own personal style – even though his roots and sources of inspiration still remain audible.
Found Objects refers to objet trouvé, also known as readymade art: "art created from undiguised, but often modified, objects or products that are not normally considered materials from which art is made, often because they already have a non-art function". Look up Marchel Duchamp's 'Fountain' if you need a clear example from the visual arts.

Leimer translates this technique into sound by "repurposing displaced phrases and timbres, pitches, restatements and treatments". He deliberately sought to avoid adhering to a particular genre.
Found Objects is an adventurous collection of 14 pieces of sound art that are the result of almost continuous, arbitrarily redirected accidents.
"Very happy accidents", if you ask me (and to quote a famous painter known for a quite different art form).
K. LEIMER – FANFARE FOR THE ILLUSION OF CHOICE
---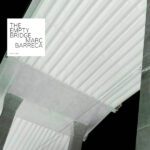 Marc Barreca has been creating and releasing music since the late 70s. There is a large gap of almost 20 years in his discography, a time when he focused on a career as a lawyer and later as a judge. But in 2006 he returned to his home label Palace Of Light, the label that released most of his works. The Empty Bridge is his tenth solo album for this label.
The album title refers to "the massive, now condemned, empty freeway bridge in the muted industrial nightscape of the Duwamish Waterway". But the music also "reflects the influence of contrasting environments", such as the beauty and stillness of the Cascade Mountains in Western North America.
The music is composed, or 'sculpted', by arranging layers of synthesized and sampled instruments, field recordings and processed vinyl. The 16 tracks (11 on CD and an additional 5 in the download; together 97 minutes) re-create the 'contrasting environments' in a wide range of styles, including ambient, drone, noise and sound art.

Like most music currently released, these tracks were composed in a period of isolation. But not only because of the global pandemic, but also from isolation due to "a broken concrete link to the city and a remote mountain cabin". Clearly, the isolation sparked the creative process!
MARC BARRECA – CITY OF RED SAND
---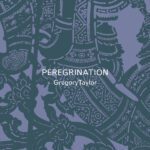 There's more than one similarity with the above mentioned artists: apart from the fact that Gregory Taylor is regularly featured on the Palace Of Lights label, his curriculum remarkably álso shows a gap in his discography between 1988 and 2006. What exactly happened with this PoL generation?

Peregrination (1. a voyage, esp an extensive one; 2. the act or process of travelling) is his sixth release for PoL, and the second part of a trilogy that started with Retinue.

In four long tracks, Taylor continues his lifelong exploration of "the intricacies, voicings, structures, and meanings of Gamelan tradition". Staying close to the nature of the instrument(s), but at the same time taking it out of its Javanese tradition and into electroacoustic minimalism and computer-based arts.

The resulting sound can occasionally be (deliberately) harsh – as in A Narrow Trail Westering (Keberangkatan) – but most of the time it is comforting and organic, especially in The Old Summer Palace (Ingatan).

"The wind does not move. The ship does not move. It is the mind that moves"
GREGORY TAYLOR – A NARROW TRAIL WESTERING (INGATAN)