Eilean Records' imaginary map is almost complete. Here's an overview of four of their recent releases: two albums for the winter season (Ian Nyquist and Kenji Kihara) and two albums celebrating spring (Andrew Tasselmyer and Ciro Berenguer)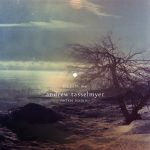 Andrew Tasselmyer explores "audible nostalgia": "I like using sound to express the connection I feel to specific places".
On Surface Textures he does so with field recordings captured in Japan, China, Europe and the USA.
"It is an album focused on painting a picture of unnoticed corners of the world, and a reminder that sometimes, the greatest satisfaction is found by looking past the immediate and into the peripheral textures of a place."
The titles of the (eight) tracks do not reveal where the field recordings come from. As a result these are audio impressions of unknown places, pictures that can be painted in the mind of the listener.
In this way, it also paints a spot on the imaginary landscape map of Eilean Records, a map that will be completed (probably later this year) when there are 100 points marked.
Surface Textures is map point 04 (but the map numbers are not assigned sequentially).
You may know Andrew Tasselmyer from his work with Hotel Neon. On this solo-album, Hotel Neon member Steven Kemner also adds 'additional textures' on three tracks.
---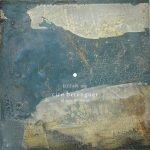 This is my first encounter with Argentinian composer Ciro Berenguer. Discogs only mentions this current recording so we may think this is his debut release. But in fact it is his second: his Bandcamp page (and Spotify) shows his real debut album is from 2013: La Tour De Rêves.
Berenguer's influences come from many musical traditions and genres: "from European contemporary music to jazz and folk, to south American and African rhythms".
The guitar (played "both traditional and non-traditional") is his main instrument, but he also plays a bowed psaltery, xylophone, ukulele – and mixes and merges these with loops, electronics and field recordings.
The result is a very relaxed (and relaxing) open sound, that feels like the fresh air and sunlight in a (Japanese) garden walk.
---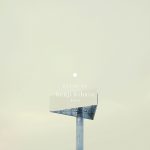 KENJI KIHARA – DAWN
From Hayama, Japan, comes Kenji Kihara (known by some as Sphontik too). Like the other albums mentioned (and every other release in the Eilean Records series), the inspiration came from the surrounding nature near to the sea and mountains.
But, at the same time, the sound on this album is somewhat different; which is also reflected in the cover image. It's a bright, crisp, light-hearted sound, a"glittering and dense palette of sounds, beats and ambient."
It is not strictly electronic: at least I assume that the bells and pottery percussion are 'real' and not sampled.
As far as I know, this is Kihara's second solo album. His website shows that he has considerable experience in creating music for TV Ads – experience that he now uses to create more abstract music with a lovely bright atmosphere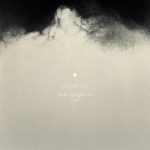 IAN NYQUIST – CUAN
Ian Nyquist is a composer from Dublin, Ireland. Cuan is Irish for 'Bay' or 'Harbour'. All of these nine tracks refer to specific places from the area near Dublin where he lives.
Apart from a self-released digital album (Variations, 2014), this is Nyquists debut album. And it has found a perfect home on Eilean Records indeed!

Nyquist 's music is created from field recordings and collected sounds, sounds that are tied together by the use of acoustic instruments (such as the additional strings by Kristin Nyquist).

The places on the map are not further specified (it is map point 61 on the now rapidly completing Eilean Records map – but it is obvious that the Dublin surroundings are adventurous and inspiring landscapes.