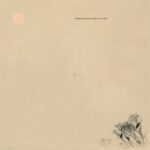 Judging by the number of titles already released or announced for 2021, Ian Hawgood has used the COVID-lockdown period to unlock his full potential. Flowers Bloom, Butterflies Come promises us a fresh Springtime (for the Northern Hemisphere, that is) full of fresh new life. It is nót released on his own Home Normal label, but the 14th edition in the IIKKI series presenting art books with music (available on vinyl or on CD). In this edition, the music is paired with the photographic art of Miho Kajioka.
Observatories is the duo of Ian Hawgood and Craig Tattersall, both well-known artists in the genre. The genre of 'decayed ambient music', to be more exact: the sources of this music are manipulated using reel-to-reel tape recorders that sound like they could do with a good repair service. This is what ordinary people would think, of course, but not the creative spirits like Hawgood and Tattersall, who "honor the [tape-recorder's] mistakes as hidden intentions" (thanks, Eno).
Thus, the recordings of old synths, childhood toy piano, field- and hydrophonic recordings, and an occasional vocal (on Saying And Doing Are Two Different Things) are re-created into soundscapes that seem to come from another time, if not from another world.

Who exactly did what on this album is indistinguishable: both artists are are a good match and obviously share their ideas about this particular sound. This, in turn, beautifully matches the photography of Miho Kajioka, whose work fits in the "tradition of Japanese art that is characterized by the specifically Japanese sense of beauty, wabi-sabi": the aesthetic view centered on the acceptance of transience and imperfection, appreciating the beauty that is "imperfect, impermanent and incomplete" in nature.  
---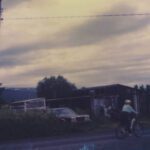 IAN HAWGOOD, STIJN HÜWELS – VOICES
Voices is another collaboration of Ian Hawgood, with Stijn Hüwels on this album. It's not the first time they work together (and probably not the last either): this is the follow-up to 2019's No Voices.

The (five) untitled tracks on Voices can best be experienced as one uninterrupted 52-minute long-form track (the single uninterrupted version can be downloaded on request as an extra bonus to the album).
Recorded voices are the basis of these soft background drones, but you probably would not have guessed that if you didn't know: they are 'pitched and adjusted on reel delays' beyond recognition of the human form. The added 'evolving guitar lines' complete the set into a very organic and warm comforting ambient sound-bed.

As a result, Voices is a classic ambient album ('classic' in the sense of non-intrusive and soothing) for a drowsy afternoon or late-night listening. With, of course, the extra hint of wabi-sabi (see above) coming from the use of the reel-to-reel tape recorders.