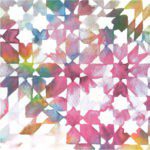 Though it may seem otherwise sometimes, not all ambient music is dark, brooding or onimous. David Cordero's Honne is an example of the more peaceful and uplifting kind – as can be seen on the colourful cover and heard in the bright notes of the opening track El Elogio De La Sombra (The Praise Of Shadow).

Honne (本 音) is a Japanese concept describing 'a person's true feelings and desires'. The music on this album is Cordero's reflection on the trip he made to Japan. Here, he tries "to express the incredible landscapes, sounds, culture, and people that I had the pleasure of meeting."
The songs were recorded in his home studio (in Cádiz), with the aid of Miguel Otero, Shuta Yasukochi, Kenji Kihara and Carles Guajardo.
If these songs describe his true feelings (like he says himself), this trip to Japan obviously made him a very happy man.
---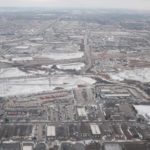 Anthéne is the solo-project of Brad Deschamps, or Bradley Sean Alexander Deschamps in full, from Toronto, Ontario. Apart from curating Polar Seas Recordings, he also released quite some albums, gaining critical acclaim for his "dusty ambient guitar and synth-led works".
His releases are scattered over quite a few familiar labels, but this is second release for Home Normal, following Weightless (2019).
The album title and the cold cover image may suggest otherwise, but Anthéne's 'analog-ambient suites' on Collide wraps around you like a warm blanket.
A very welcome retreat for the coming winter months.