I must admit I feel guilty. The amount of promos I receive exceeds the frequency of my posts by far. Even if I raise the 'publishing standards' (which means that some very nice albums fall through the cracks), the pile of albums that I dó want to recommend grows at a frightful speed. And some of the albums inexplicably remain at the bottom of that pile, until the moment where I start to wonder if it's too late because I missed the 'momentum'. But at the same time, I realise that there may be still some people out there that may not have heard about it.
So here is my cowardly solution to that: I'll mention some of these albums, simply to 'clear the pile', not searching for my own words to describe them… but simply to recommend them in case you missed them earlier.
I try to keep up but I'm afraid I can't. There's too much great music out there.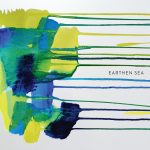 Earthen Sea is the 'reductionist rhythmic ambient vessel' of Jacob Long.

He describes the creative process as one of "simplifying things as much as possible", designing uncluttered spaces traced in nothing but breath, field recordings, and "sounds that could be played by hand but weren't."

Definitely the kind of disassembled dub techno that we seem to hear less nowadays but that is still very welcome:
"In response to living in a fairly hectic city, and at a very hectic time for the world at large, creating something more drawn back and restrained felt appropriate."
---
Two albums by Brad 'Anthéne' Deschamps released (almost) simultaneously: on Home Normal and Whitelabrecs respectively. And both equally lovely!

Weightless was written before the birth of his baby daughter, made as an album for her to sleep to.
"With its slow-burning melodies and calming dusty noise fragments, it is a cathartic and organic work."

On Asymmetry, he strived to explore different depths of sound, recording in different ways to create narrow, saturated recordings as well as widescreen ambience yet trying to blend these works together as a cohesive whole.
---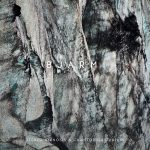 STEREO HYPNOSIS & CHRISTOPHER CHAPLIN – BJARMI
Icelandic electronic music trio Stereo Hypnosis and acclaimed British experimental musician and avantgarde composer Christopher Chaplin have played a number of concerts together in recent years. During that time, the idea of recording an album based on these live electronic improvisations began to emerge. In the summer of 2018, a fully equipped recording studio was set up in the town of Hvammstangi in northern Iceland, where the album Bjarmi was recorded live.
---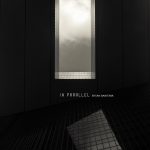 EHSAN BANITABA – IN PARALLEL 
On In Parallel, Ehsan Banitaba (from Iran) is looking for a special musical form. A form to express the organic, galactic and mechanical ambience of life surrounding us.

"Has everything just been created and built by eternal principles like immutable scientific laws? Or is there a god beyond all things we experience? Exploring these questions is something that makes us human."

With subtle pads and drones, Banitaba uses a process of manipulated and raw field recordings to great effect, eloquently expressing a subtle spiritual truth. Each of the two pieces consists of more than 30 layers of heavily processed field recordings and designed sounds.

2022 edit: link removed; album unavailable?