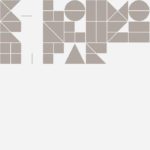 K. (Kerry) Leimer can be called a veteran of experimental/electronic music. His earliest work was created in the mid-70s. Most of his music is released through his own label Palace Of Lights – this release on Longform Editions being an exception to that rule.

On Slight, Far he focuses "on the vast detail, interest, and beauty carried inside every sound" – as opposed to 'virtuosic playing', which is almost always too fast to enjoy the nature of sound itself.

"Packets of expanding and contracting phrases occur in a rudimentary phase music setting, further randomised by manually varying the intervals between events so that there is no likely resolution point."
The 32 minute track is released in the August 2020 batch of Longform Editions – it is the 60th release in this ongoing series!
---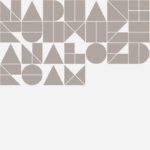 'Armchair-techno artist' (as Resident Advisor called her) Nadia Struiwigh is also part of the Longform Editions batch for August 2020. Her Analog Dream is a "spacey, freefalling improvisation that plays to the ambient leanings in her style".

In her new studio in Australia she "created a lot of spacey retro patterns and was actually just jamming around. [I] pressed the record button in Ableton, and the first take was the final take. […] I try to put a lot of different emotions in one track, so the longer the better."
The final result, however, does not feel like 'just jamming around' and improvising: it is a coherent journey sliding from one view into another – like traveling by train, watching the changing views.