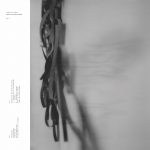 For those that know Christoph Berg from his previous releases Paraphrases (2012) and Conversations (2017) or from his work as Field Rotation, this album may come as a surprise. Tape Anthology Vol. 1 is the first release on his brand new label imprint Monochrome Editions, and is the first of a series that focuses on works based on tape manipulation. The tapes in question "have been cut, manipulated, destroyed, fixed, and reshaped into a treasury of experience."
As such, it is quite a bit more 'abstract' than most of his previous work. His violin, for example, is only introduced in the sixth track on the album, the three-part Concertina for Tape And Violin.
However, at the same time, the album is a natural progression in his musical career as an artist who is "methodically avoiding predictable conditions".
"When I started this project, it was intended to be a Field Rotation album. During the process, it became a very personal matter and it didn't feel appropriate anymore to release it under an alter ego."

Most pieces on the album "are dominated by field recordings and tape manipulation": it is a "collection of collages of things, places, people and events and deliberately renounces any conclusion. It is less about the destination than about the journey."
By manipulating, rearranging, reshaping the recorded material Christoph Berg creates unrecognizable soundworlds that trigger your imagination.
Within this context of tape manipulations, the Concertina for Tape And Violin I-III may very well be a big surprise of the album. It is placed in the center spot of the album – and deservedly so, because it's a masterpiece. The Concertina presents a solo violin part, almost hidden in the first part but fully emerging in the second, with a theme that is on par with the work of Arvo Pärt (and yes, I know that's a bold statement). This heartbreaking violin solo is embedded in (or 'in dialogue with') the abstract electronic tape manipulations that may be questioning the main theme but never disrupts it.
The two concluding pieces, Happy, In Human Terms (which, somewhat ironically, has the emotional impact of a requiem) and Hymn For The Intrigued, introduce a string section supporting the manipulated tape recordings instead of a solo violin.

Overall, the album sequence is so carefully balanced that it feels like it tells a 'life story'.
Surprising beyond expectations!
---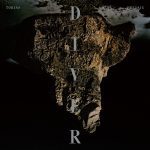 TOBIAS PREISIG – DIVER
Tobias Preisig is a (Berlin-based) violin player originally from Switzerland. As a composer and improviser, he explores "the intersections of experimental, ambient, a wide range of electronica, as well as neo-contemporary". He also collaborated with artists like Colin Stetson, The Cinematic Orchestra, Dieter Meier (Yello) and Jan Bang. Quite a list of names – however, Diver is his debut solo album.
(That's what the accompanying information says, but his own website mentions three earlier releases under his own name: Flowing Mood (2010), In Transit (2012) and Drifting (2014)).

The compositions on Diver are written for the violin as a solo instrument. There is no backing band: the violin is only supported by a Moog triggered with an organ foot-pedal (and some overdubs of additional violin layers, drums or an organ drone).

"The objectives were simple: capture emotional truth, strip the arrangements down to their skeletal essentials (to leave room for the listener) and only add additional instrumentation if the song really asked for it. […] Eventually, I learned how to create tension by holding back instead of overpowering a song."
"Tobias Preisig is doing for the violin what Colin Stetson is doing for the saxophone or Nils Frahm for the piano", the accompanying promo text states. That's quite a hefty statement – but if you listen to the title track or to Flooding, you'll hear the compositional resemblance to these artists.

"After performing technically very difficult virtuoso music for years, I realized that I overwhelmed myself and the audience and that this would lead to an uninteresting dead end. I started to reduce my musical vocabulary, repeated one note over and over and tested, how long I could do that to keep it interesting. I learned to create tension with holding back instead of shooting out and I found a new form of intensity and depth that made me explore this new world."

This pursuit may very well describe the purpose of many artists in the ambient music scene, a quest ultimately ending at the most extreme minimalism: John Cage's 4'33". But compared to the extreme minimalists the tracks on Diver are still quite adventurous.In his 'minimal music' he creates engaging melodies using just the notes he needs, none more.
Together with the open and detailed sound production, the result is an album that deserves to be discovered by everyone that is interested in "modern violin music at its most reduced and direct."