WIN A FREE DOWNLOAD!?!?!
Matthew Florianz is kind enough to offer (5) full album download codes for Ambientblog readers.
Enter a comment below (anything Florianz- or Mass Object related).
Winners will be drawn randomly exactly one week after the publishing date.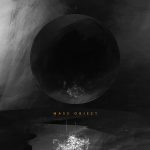 Matthew Florianz may very well be one of the best-kept secrets of the (Dutch) ambient music scene. His work was well recognised and well-received especially in his productive early years (say 2001-2010), when he released his work on the H/S Recordings label, partly under the great alias Liquid Morphine. Titles like Molenstraat, Grijsgebied, Three, Niemandsland, Maalbeek found their way to a dedicated audience.
After 2010, Florianz kept releasing a steady flow of albums (Koude Handen, Los, Sprook, Tauern, Wasteland Signals, Onontgonnen). But he found his true destination in the world of game sound design, for games such as Spellborn, Defense, Tearaway, Star Defense, Elite: Dangerous and Planet Coaster (two mixes of The Chronicles of Spellborn from 2009 can still be found on this blog). For his work as a senior (game) sound designer, he moved to the UK where he currently resides.
Knowing this background, it is no surprise that, on Mass Object, Matthew Florianz remains true to his (ambient) roots but also shows his experience as a (game) sound designer. Mass Object is a highly cinematic (or programmatic, if you want) work firmly rooted in sci-fi environments.

Capsule, the opening track, feels like a lift-off of this trip into outer space. The seamlessly sequenced tracks following it consequently take you deeper and deeper into unknown territory. Once you have passed the Mass Object from the title track, the 22-minute Spectrum Burst is like entering a black hole, full of static distortion – massive disruptive powers tearing at your spaceship (or whatever you're travelling with). It's unnerving – but in a quiet, peaceful, and inescapable way.
After this auditive floating tank experience, Orbital Decay slowly brings the listener back to reality again.

Originally, the track Spectrum Burst was more than double its current length – with 45 minutes it could take up an entire album in itself. It was shortened to 21 minutes to balance the album – but for those who want to experience the total immersive trip, it is added as a bonus track to the album download as Spectrum Burst (debug)! The long version of Spectrum Burst will become available separately later.
(Speaking of 'debug': it is also worth trying to 'debug' the code on the album front cover (and on the Bandcamp page)
If, by now, you have the impression that this is a 'dark' album: it is not! After all, travelling into space is not necessarily 'dark', it is being surrounded by beauty and mystery. Mass Object is a subdued collection of balanced soundscapes, triggering your imagination in the way true ambient music is supposed to do.