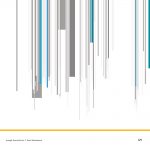 JOSEPH BRANCIFORTE * THEO BLECKMANN – LP1
In 2018, Grammy-nominated vocalist Theo Bleckmann and electronic musician and producer Joseph Branciforte were invited to play alongside Ryuichi Sakamoto. For their preparations, they retreated for two days in Branciforte's studio to experiment 'without a note of music prepared or a word of discussion, armed with an array of looping devices, guitar pedals, found objects and sound-making machines. Through the process of live asynchronous looping, the pair builds and dissolves complex sonic structures in realtime, achieving an impressively immersive sound without the use of studio overdubbing.'
After recording their material, they assigned catalogue numbers to their improvisations (explaining the song titles on this album).
LP1 does not represent the raw material of these sessions, however: Branciforte spent the rest of the summer editing, mixing and manipulating.
The result is a surprising collection, perfectly balanced on more than one level. The combination of voice and electronics on one hand, neither taking the lead but both complementing the other, and the combination of darker (6.15 and 5.5.9) and brighter (3.4.26 and 4.19) atmospheres.

It is no surprise that it is surprising: Theo Bleckmann has previously performed with people like Laurie Anderson, Philip Glass, Meredit Monk, David Lang, Kenny Wheeler, John Zorn, the Bang On A Can All-Stars (and many more), while Joseph Branciforte played alongside Ryuichi Sakamoto and Taylor Deupree.
If these references are enough to make your spine tingle, I'm 100% sure that LP1 will do so, too!
"LP1 manages to walk a fine line between discovery and restraint, emotion and form, identity and dissolution — outlining an expanded vision of ambient music that embraces narrative and arc as much as landscape and line."
---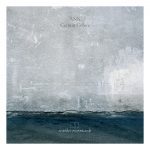 ANN is not someone's first name, but the alias of Marcus Block who started this project back in 2010. With Ann, he focuses on an experimental approach to music making: "Like all experiments, there will be 'mistakes', and, rather than discarding them, ANN embraces these as integral the process. Beauty in the imperfection"
Which does not mean that Certain Colors sounds is a collection of deliberate mistakes. On the contrary: the seven tracks (each named after a colour, obviously) sound well balanced and have a great depth and atmosphere.
Overall, the compositions are abstract, you won't find much melody to sing along to. Sometimes, as in Ocre and Orange, a broken rhythm is added which may help you navigate into the depths.
"From the jumping-off point of minimal techno, elements of jazz, drone and dub are added to the mix, overlapping and morphing one another, deconstructing the typical rhythms and phrases of these genres until, through repetition, new forms emerge."
Certain Colors is released on Sven Laux' Seaside on Postcards label: "specializing in variations of ambient, classical, drone, and electronically-minded music".