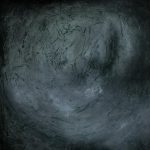 Vanishing Forms – isn't that a beautiful title for an ambient music album? It's the title for the newest album of Hotel Neon, a trio formed by Andrew and Michael Tasselmyer together with Steven Kemner. Their fifth official album according to their own website, their eleventh according to Discogs (also counting the self-released titles).
Hotel Neon creates 'music to get lost in: atmospheric washes of guitar and electronics, paired with meticulously designed visual projections that combine for an immersive audio/visual experience.'
Even without the visuals from their live performance, it's easy to get comfortably lost in Vanishing Forms, released on the Spanish Archives label: titles like The Time Between, Dark Becomes Dawn, Burning Mist, Falling Away will help you drift away.
Apart from the CD and Digital version on Archives, the Hotel Neon Bandcamp page also offers a vinyl version.
---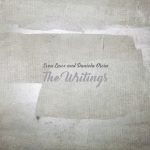 SVEN LAUX & DANIELA ORVIN – THE WRITINGS   
Daniela Orvin's second album, Home, was released in 2018 on Sven Laux' Seasides On Postcards label. Both of them live in Berlin, so when Laux was working on his new album and felt there was something missing, the obvious next step was to ask Orvin to contribute some of her piano. She didn't contribute 'just' her piano parts: The Writings became an album on which the two composers collaborated, 'their own styles effortlessly colliding into a completed album project.'

'During the process, Sven and Daniela became friends and the concept of the album itself has become about collaboration itself.'
The album contains five tracks where they perform together, and is completed by two 'solo tracks' each. As a result, 'piano isn't everywhere on this album, nor are Sven's 'Hollywood strings'. Both are present, along with many many more wonderful elements.' 
Elements perfectly matching and complementing each other, together delivering a beautifully balanced atmospheric album.

The Writings is not released on Laux' own label, as you might expect, but on Dronarivm.
---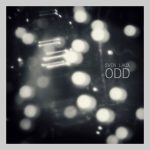 SVEN LAUX – ODD
Just two months after The Writings, Whitelabrecs releases a new solo album by Sven Laux called ODD. The meaning of the title remains a mystery, the all caps suggest it's an acronym but you can decide yourself from what.
ODD is not his first release on the 'white label style' label: it's the follow up to 2018's Schachmatt (which, coincidentally, álso came shortly after a Dronarivm release: Paper Streets).

ODD presents seven tracks, running over an hour and presenting different sounds and moods:
'Whilst working on the album, he always had in mind that there are calm parts in life followed by faster parts. He depicts the peaks and troughs of our existence through soft swathes of orchestral ambience interspersed by moments of rhythmic strings and electronic pulses.' 
It's the first album Laux created in a new environment and stage of life: 'following the birth of his daughter and a move to a new house with a new studio'. Alternating tension and release results in a very cinematic album, with a lot of strings – although no orchestra or real strings were involved: all sounds are created entirely digital. This way, the music is not strictly 'modern classical' but crosses over into more electronic realms of sounds, deepening its impact. The birth of his daughter ánd his new studio obviously inspired Sven Laux. I bet there will be more where this came from…