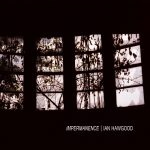 "Impermanence is my love letter to ageing synths, warped reels, and recording at low light."
This short statement by Ian Hawgood exactly captures the atmosphere of Impermanence, his recent album released on James Murray's Slowcraft label.
As the title of this album already indicates, this is an unashamed lo-fi recording, not covering up imperfectness such as tape hiss or distortion. Each track articulates "the poignantly brittle beauty of decay".

It is interesting to hear how a seasoned and experienced musician, mastering engineer and label curator prefers to create his music with unpolished sounds of reel-to-reel tape recorders, analogue synths and processed guitar textures – and refuses to smooth them out in post-production.

In the words of label curator James Murray:
"I've always adored restraint, saying much with little, never forcing, painting with patience. It's at the core of the minimalist aesthetic that keeps me engaged with music both as composer and curator."

Ian Hawgood consciously avoids using computers in creating the final result: the hiss, wow and flutter of the recording devices (see the Bandcamp page for details on what was used) is extensively featured as if they were instruments of their own.
The resulting music is highly personal statement, yet also appealing to a wide audience receptive enough to feel its intentions. Which is exactly why this release fits so very well on
James Murray's Slowcraft Presents series.
"Impermanence is an understated, finely wrought work that honours process and outcome equally, exhibiting a rare tonal and conceptual elegance throughout."