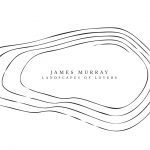 Less than two months after Falling Backwards James Murray presents his new album. This time one of those spectacular handmade released on Fluid Audio, the kind that come with an incense stick, vintage photos, nostalgic slides (from 1910 – 1940) and more exuberant specialties. (And, as you may know, the kind that sell out on pre-orders immediately – although there are rumours that Boomkat seems to have a few left in stock though I seriously doubt that).
James Murray always creates the most personal ambient music imaginable. Falling Backwards was about his own individual childhood memories, on landscape Of Lovers he chooses a shamelessly romantic road: "honing in on and finding the essence of love, and of what it means to love." 
"Murray, while recognising the falling away and dying of many a love, doesn't take the world-weary and sardonic views to heart: he's a firm believer that love is to be found everywhere, that the heart can renew itself instead of clamming up after a painful episode of heartbreak, even amid a ruined world and its ongoing Nightmare on Earth Street. The coming together and parting are central themes, with both yin and yang orbiting a couple. The birth, the middle, the ending."
Most of the times, interpreting the context of ambient music is in the mind of the listener. Abstract soundscapes can tell different stories depending on the listener's mood, and the context can change with its environmental surroundings. But in choosing his notes and atmospheres, Murray manages to convey the weightlessness as well as the burden of love: not only the 'crush' when love hits (and 'your feet leave the ground'), but also "the heart-wrenching tug of two lovers as they say goodbye, if only for a while. Landscapes of Lovers explores both zones: the sentimentality of separation as well as the more obvious moment of first sight and first touch."

It can hardly be denied that the framing of this music helps interpreting it: the album title, the track title And So Goodbye For Now, the notes on the album, James' previous releases. I can't help but wonder how the music would be experienced if it was packed in a completely different context, with different titles and such.
But why would we?
After all, James Murray presents us his music in the way every musician should: an honest interpretation of his personal emotions, in a way every listener (or at least those with a heart) can relate to.
---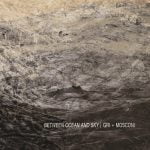 Apart from working on his own music, James Murray also runs his own label: Slowcraft Records. The label originally released his own music and that of his wife (Anne Garner), but earlier in 2018 James decided to broaden its scope and invite artists he admired to release albums in the Slowcraft Presents series.
After Alapastel and Neotropic, the third release in this series is Between Ocean And Sky by Francis M. Gri (piano, synths, electronic and ebow guitar) and Federico Mosconi (guitars, live electronics).
Francis M. Gri previously released his work on Krysalisound, Whitelabrecs and Time Released Sound, and has collaborated with Giulio Aldinucci. Federico Mosconi graduated in classical guitar and multimedia composition, and performs a broad range of music from classical, contemporary and electroacoustic music.
Their broad range of musical experience can easily be felt on this album, on which they merge 'ambient, drone, neoclassical and post-rock into a singular, cohesive and resonant statement'. In the course of one single track the bright piano theme may dissolve into waves of noise, a gentle tinkling piano may grow into a gritty wall of sound.
"With apparent ease the duo have effectively merged musical identities, interweaving layers of manipulated guitar and textured piano, grounding and innervating one another throughout six exquisite instrumentals that wordlessly bridge depth and height with crystalline tenderness and tidal strength."