DreamScenes is a Concertzender radioshow since july 2017, so as far as the Concertzender editions go this is the 18th edition. But befóre it became a radio show, there it was a monthly feature on Ambientblog ever since October 2014. This means that this months show is the 50th edition!!
I tried to make this edition an example what I want DreamScenes to be. 'Dreamlike' is the only constant, which means you can doze away comfortably while listening. But be prepared: like in your dreams the journey may take some unexpected turns. Some parts may get a bit weird, scary perhaps, but overall it's peacefully floating.
Musically it's a combination of ambient, electronic, atmospheric acoustic, or modern classical music…. mostly recents, sometimes older. To be honest, there's no fixed format – except whatever sounds 'dreamlike'. Basically, it's just whatever fits the (or: my?) mood of the moment.
I am VERY proud that Concertzender Nederland broadcasts these compilations (on the second sunday of every month) and makes them available for a worldwide audience to explore. Because that is ultimately what this is all about: exploring. Finding new music that perhaps you hadn't heard about before, a starting point to dig deeper into the works of all these awesome artists.
Thanks for joining me in this journey – and if you can: please spread the word…
You can listen to all previous and future DreamScenes editions on DreamScenes.nl, or on the Mixcloud channel. The Concertzender editions can also be streamed from their website.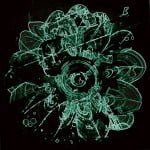 Tracklist:
00:00 DreamScenes – Intro (Susanna)
00:44 Eraldo Bernocchi – Like I Wasn't There
Like A Fire That Consumes All Before It, 2018, self-released (Bandcamp)
05:04 Steven M. Halliday – Hears Wishing
Unreleased, 2018, private collection
09:24 Monty Adkins – Still Juniper Snow; I. Still Hollow
Bozzini+, 2018, Huddersfield Contemporary Records
16:36 Machinefabriek – III (With Peter Broderick)
With Voices, 2019, Western Vinyl
21:03 Bjarni Gunnarsson – Aperture
Lueur, 2018, Tartaruga Records
25:53 Barry Adamson + Pan Sonic + Hafler Trio – The Hymn Of The 7th Illusion (BBC Mix)
Earthen – A Cold Spring Sampler, 2018, Cold Spring
31:13 Angelo Badalamenti & David Lynch – Frank 2000 Prelude
Thought Gang, 2018, Sacred Bones Records
32:18 Radboud Mens & 1605Munro – Layers
Layers, 2018, Self-released (Bandcamp)
40:06 Akira Rabelais – Se Tourner Et Tourner
Scale, 2018, Schwebung
47:07 Monty Adkins – Empire (Excerpt)
Empire, 2018, Line
52:30 Alea Saxophone Quartet – Arvo Pärt: My Heart's In The Highland
Arvo Pärt: Anima, 2018
59:00 DreamScenes – Outro (Dean Hurley)
Play this edition on-demand from the Concertzender website.
OR:
stream it from Mixcloud: