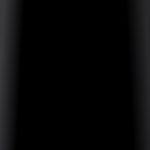 MONTY ADKINS – EMPIRE
It is easy to listen to this piece of music without considering its background: just sit back, relax and enjoy. Empire may remind you of some of the best of Brian Eno's generative music works.
And that's quite enough for a recommendation in itself, isn't it?
But then – consider the cover.
If you see a black square, zoom in – notice the subtle shading at the sides. It seems to tell us that there's more to this than you may initially think. And indeed there is.
In fact, this composition is everything BUT generative. It is carefully structured, using a bell ringing pattern from NY Littleport Caters. The bell ringing sequence (and I'll simply quote the liner notes here) 'is an example of change-ringing technique – in which the nine bells are permuted continuously for several hours. From this Adkins created a nine-chord harmonic sequence each with nine layers of sonic material including old instruments and other ambient sounds recorded in large architectural structures."
It's even getting more complex knowing that this piece is created as an alternate soundtrack for Andy Warhol's movie 'Empire' (1964) – an 8 hour long seemingly static (and originally silent) movie of the Empire State Building, showing the building during sunset into the night – the last part of this movie showing only complete darkness.
Being from 1964, this film is stored on 10 film-reels of 48 minutes each. In Adkin's piece, nine permutations of the bell-patterns occur every 48 minutes, 'the combination of layers being unique in each occurence. The final reel, of the Empire State Building in almost total darkness, is accompanied by extended filtered materials from previous sections.'
However, this album is not the full 8 hour alternative  soundtrack. The 51 minute version 'presents the prime sequence of materials with the nine harmonic sections in their original order (1 to 9) and concluding with a section of the sound for the tenth reel."
It is near this dark end sequence where the sounds start to drift off somewhat and some layers of distortion are added to the bright sounds – emphasizing the increasing sense of being lost in total darkness.
It's fascinating to realise that there's such a complex, thought-out pattern behind music that sounds so 'natural'. I never really realised that there could be a deliberately chosen complex sequence in the ringing of bells. Things can obviously more complex than they seem to be. But when this underlying concept seems a bit too hard to grasp, you can of course still simply sit back, relax and intensely enjoy the beautiful, mindful, immersive sounds of Empire
By way of a bonus:
Three gorgeous Monty Adkins tracks, Still Juniper Snow 1-3 are included on a 2CD-set called Bozzini+ on Huddersfield Contemporary Records. These pieces are reworkings of original acoustic pieces performed by Sarah-Jane Summer and the Bozzini Quartet. With their 21 minute playing time, Adkins' reconstructions are only a minor part of this CD-set; the rest of the album presents new music pieces for string quartet and piano quite different in style. So be sure to check out the full album first, or just enjoy Monty Adkins' contribution to this album on Spotify  

---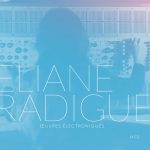 To anyone even remotely interested in drone music I usually recommend to check out 's Trilogie De La Mort. Inspired by the root text of the Bardo Thödol (the Tibetan Book Of The Dead), this work (for me) symbolises the abscence of time and the infinity of space better than any other composition I know. For me, this 3CD (3+ hour) album (

) almost makes all other drone recordings seem superfluous. If you'd have to choose one single album of drone music, choose this one!
The 'mother of this mother' is Eliane Radique, a French electronic music composer, born in 1932, who singlehandedly set the standard for time-defying electronic music.
She chose her path when she first heard musique concrête, and studied and worked with Pierre Schaeffer and Pierre Henry in the late 60's.
In the early 70's, she developed her electronic music using the legendary ARP 2500 which she bought in New York and shipped to Paris.
"It arrived without a keyboard. Eliane had deliberately left it with the New York seller, as she had already sensed the machine needed to be taken over per sé, in what it could produce without resorting to the classic play of keys, which easily changes the sounds and whose attraction would be to immediate, too obvious."  
From then, her attention focuses on creating electronic music.
"Once the frequency of the oscillators which produce the sound are set, Eliane's play consists in gradually modifying anything in the machine that can modulate its 'voice'. She does so with such a degree of subtlety and slowness that her pieces often wrongly appear as static. Then they move and evolve like an ocean, whose motions are slow, quasi-imperceptible when looked at from a distance. To feel it's flow, one must be right beside it."
She continues to create electronic music, all of her work created in her Paris apartment until 2002, when she moved on to create acoustic works, often to be performed by a single performer who understands her work and what she aims to achieve.
INA-GRM (Groupe De Recherches Musicales) now honours her work by releasing a box set containing 14 CD's (!!!) and a 80 page booklet. The box set is a 15+ hour trip into sonic eternity. It is not intended as the definitive overview of all of Radigue's work: there is no early musique concrête and no acoustic compositions from after 2002 either. This set is dedicated to her electronic works. And since these works are so very consistent, it can almost be enjoyed as one continuous of work of 15+ hours! That, of course, was not the original intention, so luckily the works are presented in their original form so they can also be enjoyed in shorter sessions.
Included are Chry-ptus (in 2 versions), Geelriandre, Biogenesis, Arthesis, ψ 847, Adnos I-III, Les Chants de Milarepa (featuring the voice of Robert Ashley and chanting by Lama Kunga Rinpoche), Jetsun Mila (2 parts), Trilogie De La Mort (Kyema, Kailasha and Koumé) and finally L'Ile Re-sonante. 
The best news, especially for those who may be hesitating to buy such a massive body of work, is the pricing of this box set. INA-GRM offers this massive set for  a friendly price of 60 euro (without shipping that is), obtainable via Metamkine. That is €4.29 per CD, actually – almost free for this glimpse into sonic eternity.
Wait… you're still here reading this???

Understandably, Metamkine does not offer any preview options for this set.
It's no use either to publish a short excerpt from her work.
So – by way of as an exception – here's a link to a Youtube post of Kyema (from Trilogie Des Morts)