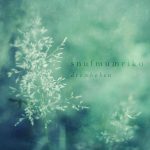 Snufmumriko is the somewhat inexplicable alias of Swedish producer Ingmar Wennerberg.
Dromböken – his third full album since 2015 – is best translated as Book of Dreams, and indeed the album breathes a dreamy atmosphere. Not the cold isolationist kind that you'd probably expect from a Scandinavian act, but a warm sound in which you can immerse yourself comfortably.
Dromböken "explores an ethereal landscape of dream where the past meets the future and joy wrestles with a sense of pain and loss."

The warm synth washes, drones and field recordings are completed with subtle IDM and dub techno rhythms, as to keep you awake and alert. It is exactly the combination of sounds that is needed to make this album stand out from the multitude of current ambient releases.
Experiencing this Dream Book can be as refreshing as a good night's sleep!
---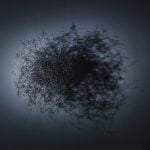 I don't think a better title could have been found for this collection of tracks merging Musique Concrête with Electro Acoustic experiments.
Though each of the (23!) tracks are created using "techniques like modular synthesis, granular synthesis, spectral processing, granular synthesis, resynthesis and resonator/modal synthesis"  they manage to evoke  a feeling that you are listening to a highly amplified recording of complex organic lifeforms. It's as if you stick your microphone deep into, say, an anthill and listen to what that sounds like (I only refer to the auditive experience, not the tactile!)
I suppose these electro-acoustic experiments are far beyond the concept of  'music' for most listeners – but the detailed production creative complexities are a feast for everyone interested in (more or less complex) electro-acoustic soundscapes.
Organism_Evolution is the follow-up to Organism (released in January 2017). Both albums share (almost) the same cover art and musical concept, thus can easily be seen as one project. That is why Karl Records  also offered these titles as a 2-CD set for a limited edition, but as far as I can see this is sold out by now. But don't let that discourage you to check out the digital version(s)!