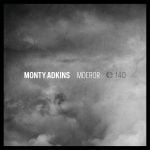 MONTY ADKINS – MOEROR 
With its 21'27" length this is not a full Monty Adkins album, but we will not complain about that – especially since Atkins and Crónica offer this single track EP as a free download (as they call it themselves, but I prefer Name Your Price and suggest to leave a donation to the artist and the label).
Moeror is Latin for 'sorrow' or  'grief', and is dedicated to the memory of Jóhann Jóhansson. There's a nostalgic, contemplative piano theme looping over a slightly distorted noise background, but it's not a repeating loop. At times, the loop changes, starts repeating a part of the theme. The material repeats, "sometimes exactly, at other times with additional processing or temporally shortened."
Adkins is examining and re-examining every single detail of the loop, over and over again, wondering why "repetition is so psychoemotionally enticing even in melancholic works."
The answer to that question is hidden in these timeless 22 minutes.
---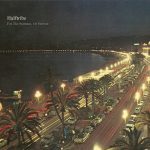 I accidentally misread the title as For The Summer, Or Whatever  – which may not be too strange since I think this music fits every season and not only Summer. But there are definitely associations with the warmer seasons here, such as the birdsong in the title track and the soft wind in The Simple Things.
In this way the album is about the opposite of many other 'arctic ambient' releases.
Halftribe is Ryan Bissett, from Northern Ireland but living in Manchester, producer of "deep ambient and down tempo styled music".
I'm not (yet) familiar with his back-catalogue so I cannot compare, but on For The Summer, Or Forever the rhythms are kept to a minimum, in favour of lush dreamy ambient, perfect for completing a warm summer evening.
Another memorable release on the Dronarivm label!