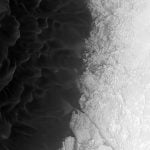 With a running time of just over 20 minutes, this cassette/download EP release feels a bit like it could have been a preview of a forthcoming album. Or as an extra bonus addition to their 2017 Hymn Binding release. It is, in a way, since the pieces on Sleep Stations were composed during the same sessions as Hymn Binding and the Menashe soundtrack recording.
Of course, beauty is not measured in duration. In these 20 minutes, FTMOTS tell a beautiful story, proving that "a collection of music can still be simple yet deeply affecting, without being overwrought and excessive."
The cassette edition is part of Lost Tribe Sound's Dead West Tape series, focusing on music "built for exploring and soundtracking your environment, whether you're deep in the middle of lush woodlands, or just laying back at home with rested eyes."
---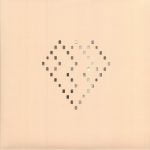 For Erik K. Skodvin as well as Rauelsson (Raúl Pastor Medall) this is the 'debut on the big screen': neither of them have created a full length soundtrack before. They were invited to work together on the score for Danish director Brigitte Staermose's film "Darling".
The album presents 15 tracks in 34 minutes – so the average track length is around two minutes… which proves to be enough to create 'fragments of moods not afraid of pushing the emotional content to the max.'
Not all tracks were used in the movie: the album also includes some of the outtakes that were written for it.

Instrumentation includes church organs, synths, guitar amp violation, electro-acoustics, piano and more, and can vary from post-classical scenes to more haunting electronics (as in The Deep). The beautiful orchestral sound is completed with Christoph Berg and Anne Müller playing violin and cello.
Otto A. Totland (Skodvin's partner in Deaf Center) also contributes in the closing piece called Breathe, also featuring vocals by Katinka Fogh Vindelev (We like We).
A Score for Darling is released on vinyl as well as a digital download. There is no CD version.