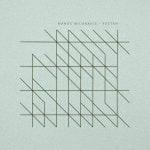 MANOS MILONAKIS – FESTEN  
If the first thing you associate with this title is Thomas Vinterberg's film, you're close.  This is Manos Milonakis' score for a theatrical adaptation of that film by the National Theater of Northern Greece, directed by Yiannis Paraskevopoulos.  Festen was the first movie from the Dogme (Dogma) 95 movement, one with a confronting theme:
"A family celebration disrupts the superficial peace of the Hansen family household. The family patriarch and businessman Helge celebrates his 60th birthday, surrounded by relatives and close friends. The buried secrets of the family come to light. Nobody is really shocked, though. The feast goes on as if nothing happened. The well-oiled bourgeois machine still holds."
Milonakis' soundtrack stands firm with the multitude of  current 'modern classical' soundtracks releases. With the addition of a string section and George Papadopoulos on guitar, he plays a multitude of instruments himself: piano, synthesizers, glockenspiel, beat programming, loop processing.
The relatively short soundtrack (32″) introduces some strong and appealing musical themes which – according to the storyline – do not stress the tension, but seemingly try to cover it by its loveliness: …as if nothing happened…
I can only imagine how the combination of this music works out with the story of the disrupted family piece on stage.
But most of us have to do with the soundtrack only. And you definitely don't have to know anything about the story it was written for to enjoy this fine album!
---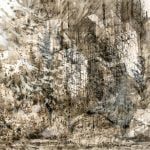 FROM THE MOUTH OF THE SUN – HYMN BINDING  
On their third full album From The Mouth Of The Sun (or FTMOTS: Aaron Martin and Dag Rosenqvist) further explore the possibilities of their sound based on the use -and manipulation – of acoustic instruments. The duo has created their own orchestral sound, using cello, piano, acoustic guitars, lap steel, banjo, ukulele and pump organ to create 'a musical landscape full of contrasts, where melodies and ominous textures intertwine.'
Recording acoustic instruments is a challenge in itself, as Rosenqvist mentions:
" You never know what you're going get, and you can never repeat it exactly the same way. The wood in the instrument changes from air pressure and with different temperatures. You change your sitting position from one take to another and all of a sudden it sounds slightly different. You move the microphone or you move something in the room and it sounds slightly different. Acoustic sound sources allow for chaos to be a part of the creative process, allowing for something you can never fully control."
Instead of trying to record each instrument as perfect as possible, FTMOTS makes use of this phenomena, 'to bring out new layers from already existing timbres'. 
Of course, both musicians bring in a lot more experience than 'just' the three albums they released as this duo. Rosenqvist (Gothenburg, Sweden) has released more than forty titles as a solo artist and in collaborations, has written music for dance performances and movies. Martin (Topeka, Kansas) has played music since he was 11 before chosing to study the cello at the age of 17. He has worked on his impressive discography since 2006.
---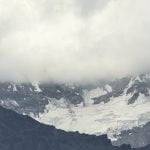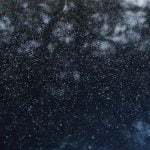 Home Normal  celebrates their release of Jason van Wyk's newest album (Opacity) with the re-release of Attachment, which was originally released on the Eilean label early 2016, which sold out quickly.
Considering the amount of piano-based albums that were released in the earlier years, releasing yet another sounds almost risky.
But label owner/mastering engineer Ian Hawgood immediately recognised the special talent of van Wyk, a South-African composer who is releasing (electronic) music since he was just 14:
"Quite apart from being a breath of fresh air with its flowing and soulful piano elements, the sound design and lush melodious pads just had me absolutely hooked. I felt there was another layer to be told in the work, with its close recording techniques, dusty piano tones, and overall warmth."

Attachment is van Wyk's 'first foray into an ambient/post-classical piano cross-over: beautiful piano playing, intertwined with his subtle sound design and wide open soundscapes'
On Opacity, van Wyk further explores his combination of calm, serene piano music – sometimes solo, sometimes embedded in soft synth pads. The two albums match together perfectly, in fact these two releases could easily be considered two parts of a double-album full of 'piano-focused tenderness'.