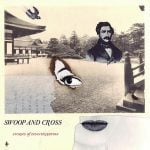 Stories of Disintegration 's carefully handcrafted special edition on Time Released Sound (TRS) is one of those releases that you probably read about but were always too late to order… But TRS are kind enough to always add a standard vinyl edition too, as well as a digital download version. (But unfortunately nó standard CD-version!)
Swoop And Cross is London based Portuguese composer/musician/multi-instrumentalist Ruben Vale, and as far as I know this is his very first release. And right from the opening track, the Nils Frahm-like structured thirteen-minute  St.No, you know that this is a release to cherish. It's a bit early in the year, I know, but I wouldn't be surprised if this one popped up in many end-of-year-lists. Because of its bright sound, its beautiful arrangements, and possibly also because of its shameless romanticism.
'Modern-classical' piano music may be an overcrowded genre that could collapse from its own abundance. But still it feels as if Ruben 'Swoop and Cross' Vale  opens up the windows to enjoy the bright light and let in some fresh air.
---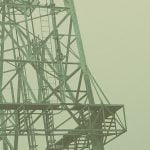 With 30 releases in two years of its existence, Whitelabrecs  is constantly expanding its already impressive track record. This 30th release is a four-track (30 minute) album by Overshift (further details unknown), a DJ/Producer who has released various productions on different labels. None of which I am familiar with, but I assume they were more aimed to the dance floor than this album, which focuses on exploring ambient textures with an occasional hint of rhythm .
"Controlled randomness",  according to the liner notes:
"Subtle background textures are carved from tape and vinyl noise. Random modular sequences and patches are prepared to compose a general melody and in some cases, percussive and rhythmic elements are developed. Once the basic building blocks are in place, slight variations are applied over a four to eight bar loop. From here, dozens and dozens of layers can be added from items such as field recordings, old vinyl records, textures, rhythms, but it is also not uncommon for there to be considerably less."
---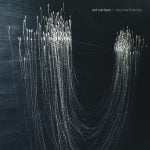 Inspired by live shows of Steven Wilson and Nils Frahm in 2015, Ed Carlsen decided "music was the way to go".  Playing music wasn't new to him: he has been playing guitar from when he was 6 years old, but playing the piano was:
"Instead of learning through the study of other artists, I decided to follow a different approach that led me to acquire the instrument technique by composing my own songs."
He's a quick learner, obviously, because his debut release The Journey Tapes was released in 2016 on Moderna Records – as is this second album Elusive Frames.
Carlsen plays piano, guitars and synth and is accompanied by a string trio (violin, viola, cello) on some tracks. The quartet presents romantic/melancholic compositions where the acoustic instruments are subtly merged with unobtrusive electronic effects.
It's a beautiful set of 'sunday morning music' compositions, albeit maybe a bit too short for a full CD-release: the seven tracks count up to only 24 minutes running time.
But, as they say: less is more…. It's better to have a short EP set with beautiful work, than to fill it up to the max with less interesting work.