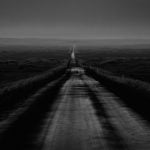 Ian Hawgood, owner/curator of the Home Normal label, starts off 2018 with a collaborative release with Danny Norbury. Hawgood is providing the 'decayed tones' to accompany Norbury's 'swirling cello'. It is not the first time the played together, but it is the first 'official' full length collaborative album.
Faintly Recollected should be heard as one single uninterrupted 33 minute track, even if on the album it is divided in seven parts. It is a very calm and subdued piece, with the soft processed Hokema Sansula kalimba tones and ambient loops colouring the background for the melancholic cello themes. Even with this relatively short length, the album creates a feeling of timelessness, a moment of introspection.
"This is the music for everyone who wants to enjoy the quietness and calm of hidden moments."
---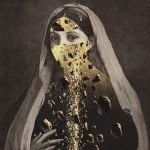 Ian Hawgood also did the mastering for Aaron Martin's new solo album on the Preserved Sound label. A 'memory-based' recording, where Martin "tried to layer meanings in the music and titles, so that a single clear-cut reading of the music isn't possible."
There are definitely some effects used on this recording but still the album sounds like it's completely acoustic.
The cello is the main instrument in most tracks, giving the album its characteristic melancholic atmosphere. But apart from cello, Martin also plays electric and acoustic guitar, bass, roll up piano, concertina, ukulele, singing bowls, lap steel and voice.
The (eleven) tracks are recorded in a detailed yet unpolished way which gives the feeling that they are performed right next to you, in your own room, just for you yourself alone.