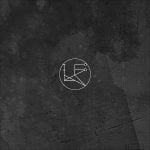 His first release Lumbar Fist was well-received (and rightly so). More than a year later, Richard 'Cut Worms' van Kruijsdijk continues to explore his  sonic soundworlds using 'an array of ingeniously crossconnected effects to manipulate simple electronic sources, mainly a monophonic synth and a circuit-bent Omnichord, and some Baritone guitar.'
Prefab sounds are a no-go: he builds all compositions from scratch using this setup, improvising and recording without any overdubs. His musical experience can clearly be heard in the resulting works: in the past, Van Kruijsdijk has worked with people like Peter Christopherson, Edward Ka-Spel, Graham Lewis, Blaine Reininger, Richard Sinclair, Markus Stockhausen – just to name a few.
His musical biography spans many different musical realms. But as Cut Worms, he delves into beatless, and often quite dark (but not uncomfortably dark) ambient soundscapes.
---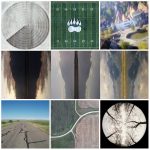 I'm a bit late to the party, perhaps, but still I think this release cannot go unmentioned:
Michel Banabila is one of the artists regularly featured on this blog: his (high volume) output is greatly appreciated – as you may have noticed in earlier posts.
Not long ago, I had the honour to present the free download of the full version of Dissolve, the 38:30 soundtrack for an installation of Gerco de Ruijter.
Dissolve is one of many video installations on which De Ruijter and Banabila have worked together, and Stop Motion is a (relatively short) overview of some of the soundtracks of their collaboration. The digital download is limited to the soundtracks only, of course. But on the Bandcamp page  Banabila also mentions the links to the related Vimeo pages of De Ruijter's work – so with a bit of creativity you can make it your own DIY-multimedia.
Dissolve version on this album is a 5'26" excerpt, so I suggest you also download the free full version as a bonus to this album.
On  this collection Michel Banabila shows his most ambient musical side, soundscapes that perfectly fit the image shifts of Gerco De Ruijter's landscape videos.
--- A somewhat enigmatic set from Jeroen Effern – a Dutch artist I really know nothing about – except that he is from Velsen (Noord-Holland), has previously self-released four short albums (all available as Name-Your-Price downloads on his Bandcamp page), and that he presents himself as a painter on his website – without any mention of his musical activities.
"Why still make thing when there are so much beautiful already? Just because! According to Jeroen his work is exchangeable. He hesitates to call it 'his own'. But it still is" 
'Exchangeable' or not, the music on this 30 minute album bears an interesting  personal style. From Satie-esque repeating piano-phrases (ILM Gerrit, No)  to floating string arrangements (Monsieur le Pauvre), sometimes backed with mournful found vocal samples (Nostalghia X) – these five compositions simply beg for hitting the 'repeat' button.