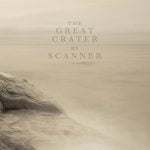 The ever-prolific artist Scanner (Robin Rimbaud) has found a perfect home for his 'soundtrack to a global warming': it is released on the Glacial Movements label. The label invited him to create an album inspired by the strange circles appearing in Antarctica, discovered in 2014.
'Investigating the circle on foot in January 2016 scientists found a 3 metre deep depression, with vertical well-like shafts in the middle. Drilling into the ice they found multiple lakes beneath the surface, as part of a 'hot spot' or melting ice sheet. There is growing concern that it could lead to further disintegration.'
This was the inspiration for this album: 'at moments the ice moves and a sonic scar if formed, at others the chill wind blows across the exposed water.'
Robin 'Scanner' Rimbaud has come a long way since his first recordings of cellular phone conversations captured by a police scanner in 1993. His career is the kind most composers of electronic/experimental music can only dream of: commissions by many famous clients (Nike, Philips, Chanel, Stedelijk Museum), collaborations with many famous artists like Bryan Ferry, Laurie Anderson, Merce Cunningham, Michael Nyman, Carsten Nicolai and many many more, and works on permanent display in various renowned museums. It's good to see him going back (?) to the core of the scene, producing an album for a label so dedicated to the genre.
The Great Crater opens with a mainly electronic setting, but introduces more string ensemble arrangements towards its end.
The album is as unsettling as it should be, given the theme it deals with. It's no large-scale, over-the-top production: the sounds are rather stripped down to the roots of Scanner's music. It's even more effective that way, warning us for an immediate future that seems inevitable if we do not intervene somehow.
---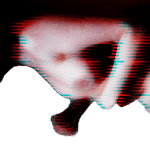 A self-released album presented without much information, while at the same time the album and track titles raise some questions.
Aidan Thomas Tobin is a composer from Ireland, who graduated in musicology in 2015.
'His music features impressionist harmony, noise, shifting time signatures and tempi, and attempts at experimental forms that satisfy.'
The promo sheet info includes some background info on this release that the Bandcamp page does not mention: 'it was inspired by the downturn in my health in 2016, and how my life has become increasingly technologically mediated.'
This technologically mediated life / body is captured in the combination of 'acoustic and electronic instruments, composition and improvisation, and linear and circular forms.'
A short but very impressive set.
---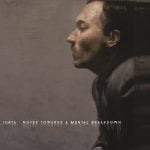 An album title like a warning: this album will definitely nót cure your depression. But if you're in the right mood, darkness can be fascinating mood to dwell in – as long as you know you can get out again!
Iurta is the collaboration project of J.A. (Johan Aernus) and Andre Coelho, both from Portugal. Inspired by J.G. Ballard and Andrej Tarkovski, 'it is a reflection upon modern dystopia. A guided descent into an abstracted insanity, a sonic diary of the verge of mental breakdown through soundscapes built upon cascading drones, harsh textures and minimal sonic oscillations.'
This is their first full album as Iurta, but both contributors have created music for quite some years, which can be felt in the result.
About as dark and ominous as Dystopiambient music can get ….  !