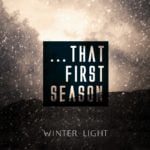 Winter-Light is a Dutch label and online music store (based in Haarlem)  'specialising in ambient, experimental and drone soundscapes'.  Their 'our goal is to to release some of the lesser known ambient producers who will play a key role in the future of the music.'  Only time will tell about that future 'key role', but it demonstrates the faith the label has in their artists, and it means you'll also encounter many unfamiliar names.
To demonstrate their mission, this compilation presents 145 minutes of ambient music from 16 different artists. It is not a regular compilation presenting tracks from other releases: all these pieces are exclusive created for this release.
The album title may be a bit misleading because the label is active since 2014. But obviously 2017 was a new start for them: this compilation was the first of  six releases (and the year is not even over yet). But maybe the 'First Season' does not refer to the label's releases but simply to 'Winter'? (Which could also be called the last season of course but – that would definitely give the wrong impression for a label compilation).
Not áll of the artists included here are unknown: there are also some relatively familiar names like Seetyca, Rapoon, Jeff Stonehouse, Strom Noir, Matthias Grassow and Hakobune. 
If you're familiar with these artists you also know what to expect from this album: a collection of deep, often dark, drone-based ambient tracks that all were inspired by the winter light that gave the label its name.
The physical edition of "… That First Season" presents 2 CD's, thematically titled "Heavy Snow" and "Long Shadows".
---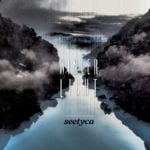 German Seetyca is not necessarily an example of the 'lesser known artist that will play a key role in the future' from the Winter-Light's label mission statement (see above): the Seetyca Discogs discography lists no less than 72 albums released since 2002 – many of them on his own label Mbira Records. 
This third album for the Winter-Light label bears the German/Dutch translation of the label name as its title, and is (obviously) inspired by the light of winter. The 12 tracks are one contiguous mix so can best be listened as if it was one continuous composition.
The beautiful, icy atmosphere of 'sunlight playing across fields steeped in deep white snow while your cold breath disappears into the morning air' is best demonstrated with the 13 minute title track, or the (even longer) Eyn Schönes Glänzen (A Beautiful Glow). Slowly unfolding spacious ambient landscapes 'drawing the darkness of the nights even nearer, as the cold winds howl and the ice begins to form, locking the landscape into a frozen tundra.'
Winter is coming….
Ironically, this album was 'conceived, played and recorded over thee summers between 2014 – 2016′.