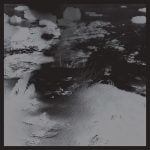 Giulio Aldinucci leaves no doubt about what this album is about: the opening track Exodus Mandala hits hard with an intensity that is a bit like a Penderecki choral work.
Borders, Ruins … the sonorities of current times?
"A reflection on the instability of borders – borders as an extreme attempt to discriminate and rationalize that turns into a source of chaos and cultural ruins on both sides – and their impact on the relationship between people and territory."
The sound artist from Siena, Italy, combines field recordings and electronics to create a soundscape  reflecting this global instability. Definitely not intended for easy listening, and a depart from most of his earlier work.
Uncomfortable and confronting, perhaps, but also fascinating detailed soundscapes – and some soothing moments like in Venus of the Bees and The Sunken Horizon.
As dark as the current times may be, The Skype Cloud And Your Smile On The Left closes the album with a ray of hope for the world. If only we learn to behave ourselves…
---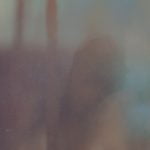 STEVE PACHECO – THE 4TH
Just a few months after his Constellations album, Steve Pacheco presents this new title on the  Whitelabrecs editions. And, like the earlier cassette release, the physical CDr version is already sold out, which is not unusual for this series because of its highly limited runs of 50 pressings every release. But of course we still have the digital version, and this is definitely worth checking out.
Due to release schedule changes Constellations was released earlier, but in fact The 4th is Pacheco's debut album. Not that this matters anyway, just a trivia fact.
The title is a reference to the Chakra system, 'with the fourth of these being the heart.'
Starting with acoustical sources (guitar, piano, kalimba, xylophone and other instruments) that are heavily treated and processed, Steve Pacheco assembles a kind of sound that can be associated with light. Though the album is about 'cherished memories, loss and letting go', it is the opposite of a 'dark' ambient album. May be because some of these memories refer to the years Pacheco spent in Sante Fe, New Mexico, before he returned to Los Angeles in 2015.
---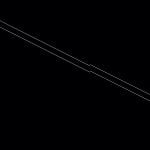 JENS PAULY – R/F  

Coming from a background of punk, grindcore and 'atmospheric black metal in various outfits, Jens Pauly (Cologne, Germany) decided to take a more introvert turn for the first solo album under his own name.
R/F stands for Remember/Forget: 'memory, oblivion, the gap between these two and the construct of memory as such.'
With just his guitar and effects he presents five minimalistic ambient pieces, ranging from immersive drone-covers in the opening tracks to Steve Reich-like minimalism in Uberlaufen.
With an average length of 10 minutes each, these warm, organic, immersive atmospheric music is definitely recommended for late-night playing.