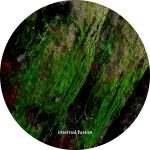 INTERNAL FUSION – WAÏSSAD
'Taâlem's aim is quite simple : exploring the different sides of ambient music through 3″cd-r's (and hi-res files).' – and with this simple statement the small but dedicated label has presented a collection of impressive releases.
The 3″-CD format is ideal for shorter compositions, up to about 20 minutes.
Waïssad is a remarkable example of what Taâlem has to offer. It's a single piece (21:43) that starts out with an exotic (Arabic?) chant that over an ominous beat. A chilling atmosphere, somewhat along the lines Muslimgauze.
The chanting increases in intensity, then fades away again but by that time the accompanying music seems to leave earth to drift off into… into…. into an intergalactic primordial soup?? Well.. wherever it's heading, it isn't exactly a soothing place!
Internal Fusion is the project of Eric Latteux. He has released music since the early nineties on various labels, but his solo releases are rather scarce. Some of his music is released as Tlön Uqbar. Waïssad is his second title on Taâlem: the first one (NedenBahe) already released 15 years ago as the third title on the label!
Judging by Waïssad, his low output rate is inversely proportional to the intensity of his music.
---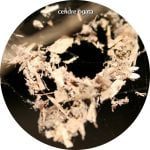 In the same batch of Taâlem releases (that also included Bartosz Dziadosz/Tomasz Mrenca's 'Mirage'), we find De Magia: the debut release of Christophe Debouit as Cendre Ogata.
Three separate tracks this time, though the second (Valdaemones) and third (Les Feux, Les Songes) are sequences as one.
The title ('On Magic') is taken from the book by Giordano Bruno published in 1590. Bruno was an italian dominican friar, philosopher, mathematician, poet, and cosmological theorist whose opinions opposed the Catholic church in many ways. With serious consequences, as this was the time of the Inquisition: he was hung upside down naked before he was burnt at the stake. His works became prohibited books – but they were nót lost!
The darkness of these times and his personal fate transcends through the music on De Magia: it is quite dark and enigmatic.
---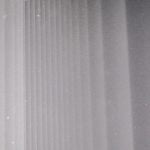 Spells is KJ (Rothweiler)'s second album, and his first on Lost Tribe Sound.
For this label, these kind of minimal ambient looped drones are not their usual style – but there has to be a first for everything. And Spells is a great album to start exploring this genre with!
Its title is well-chosen, since every one of the nine tracks seems to cast a 'spell' on the environment.
Each track has its own atmosphere: the title track (nine minutes) full of heavily dubbed loops, other tracks with mysterious floating voices (Cotton, Dawyn), or semi-classical arrangements vaguely reminiscing Debussy. 
"You're not lost. There's just nowhere to go."
Released in a hand-crafted/hand-numbered limited edition of 150, and as a digital download.