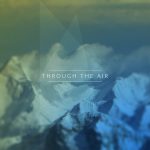 Sava Marinković is a musician from Serbia. He plays guitar in various bands and projects, but on his solo albums he has developed an 'experimental approach to ambient music and free improvisation and minimalism'.
Marinkovic's Bandcamp page shows three album titles, but there's at least one other released by the DOF label in 2013 (Evocation, mentioned here).
Actually not much more than these simple facts is known; the album did not come with any information and the Bandcamp page doesn't tell us much more details either.
Which means it's just the music that counts: the album has to speak for itself.
And it does so convincingly: in the five tracks (34 minutes) Sava creates lush images of deep  ambient sounds of the warmest kind. Each track slightly different in nature but all fit together perfectly.
The guitar may be his main instrument, but it's definitely not the only one used to create this atmosphere.
Just surrender yourself to this music and you'll probably soon feel like floating through the air.
(Digital Only)
---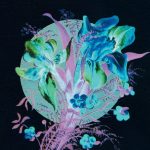 Some artists release three or more album in one year. Hannu Karjalainen is not one of them: this is his third full album since 2007's Worms In My Piano and 2009's Hintergarten (which were released as Hannu, without his last name).
At other moments, the Finnish composer worked with  Simon 'Slowdive' Scott, Monolyth & Cobalt & Chris 'Dakota Suite' Hooson (remember The End of Trying?).
Chris Hooson co-composed the track Love Is A Black Lion, which features a sample from The End Of Trying (Part III). 
Karjalainen's music "draws inspiration from ambient, drone, modern classical and dream pop." The sound of his music is widescreen cinematic, which is not a real surprise since he's a filmmaker also. From the multilayered piano loops in the short title track to the pop-ambient of A Year In A Day, the sad nostalgic melancholy of Love Is A Black Lion and the yearning vocal loops and threatening pulses in the closing track Breaks My Heart She Aria: this album covers many evocative styles.
"This is the kind of desert you won't mind getting lost in and even take pleasure in roaming through the expansive sonic landscapes and horizons it embodies."
---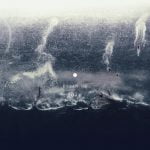 Anthony Elfort is a French musician currently living in Britain. His name was unknown to me until now: according to the bio he's a "beatmaker who has produced several albums mixing jazz and hip hop influences". So maybe some of you know the work he released as Qiwu Selftet.
As Toàn, he focuses on a different kind of music: a sort of free-form mix of ambient and modern classical. All tracks for this album were composed in Angoulême and Cruguel, France. One can only wonder the influence of the location of the music, which is intensely atmospheric, as can be demonstrated with this video of Post Tenebras:
The video is assembled from "excerpts of various documentaries", just like the tracks are composed using "samples found on old records, live instruments and field recordings".
All of the parts carefully assembled into a unique style – a delicate balance of electronics, modern classical and  acoustic world music.