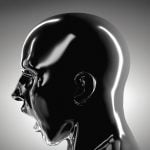 On this follow-up of his debut release Feed The Tape, Orson Hentschel explores different directions. One might say that the nine tracks are somewhat more pop-oriented, although they are experimental enough not to be called as such. Some of the tracks cover large-scale cinematic areas. Hentschel considers Massive Attack, Portishead and Björk as some of his most important sources of inspiration. They have influenced him, obviously, but that does not mean he is copying them.
"Even though Hentschel has experienced a classical education, his composition techniques are anything but traditional. His creative starting point is rarely rooted in musical ideas, but consists of finding appropriate sound material. In his compositions he draws a cross-section thgrough the history of music and its genres in order to form his own musical expression."
Considering his inventive use of electronics, composition techniques and the way he explores music ignoring existing borders, Orson Hentschel is one of the few true heirs of the German electronic music tradition.
Which is not a very big surprise since he is living in Düsseldorf (home of Kraftwerk's Kling Klang Studios), having studied music science there as well as in Vienna and Dresden.
---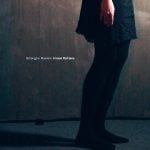 Frozen Refrains is released on Atlas Réalisations, a new label curated by Craig Leon who also produced this album. It is not Bérangére Maximin's first album: she has previously released albums on Tzadik, Sub Rosa and Made To Measure.  Some of the musicians she worked with are Frédéric D. Oberland, Rhys Chatham, Christian Fennesz and Richard Pinhas.
Somewhat obligatory name-dropping perhaps – but also the easiest way to show we're dealing with some serious stuff here.
Bérangére Maximin is a French acousmatic composer who has "developed her own approach to sound art and electronic music, composing dense, immersive pieces with immediate impact".  She studied electroacoustic music in Perpignan, composed music for dance and experimental cinema. Her works for tape are created in her own studio.
On Frozen Refrains she completely detaches sounds from their original sources and carefully builds inescapable new stories with them, often alienated and haunting (especially in the longer tracks like Wax Melody and Burn and Return).
Elements may sound vaguely familiar, but some things feel different – as if they're not from the world we know.
As serious as her art is, Maximin's musical approach is not analytical and academical: it can be experienced on an intuitive and emotional level – which obviously maximizes the impact of her music on the listener.
---

Sarah Davachi has released quite a few titles (her own website mentions four album titles but Discogs lists even more) but to my shame I must confess that this is the first time I heard of her work. And a great introduction it is!
The combination of a master's degree in electronic music and recording media with a bachelor's degree in philosophy results in music with a depth seldom heard.
"Her work considers the experience of enveloped sonic dwelling, utilizing extended durations, psychoacoustic manipulations, and simple harmonic structures that emphasize variations in overtone complexity and natural phasing patterns."
On All My Circles Run she avoids the use of synthesizers completely. The tracks are named after the instrument that gets the main focus: For Strings, For Voice, For Organ, For Piano – with the exception of Chanter, which refers to the name of the melody strings of a hurdy-gurdy but is performed on a prepared piano.  Davachi  plays piano and organ, Camille Hesketh vocalises on For Voice, and Jessica Holmes  and Jessica Moss play cello and violin on the opening track For Strings.
The result is some of the most honest and direct (drone) music you will find – music "with a striking attention to detail and commitment to investigating tonal possibilities."