I'm very happy to tell you that from now on the DreamScenes series will be continued as a monthly radio show, broadcast on the  dutch Concertzender radio.
It is scheduled for broadcast on every second sunday of the month at 20.00 hr (CET/CEST = UTC+1/UTC+2) (right before Bob Rusche's notorious X-Rated radio show).
This means the first editions of DreamScenes V2.0 will be broadcast next week, on July, 9.
But no need to worry if that's not the time for you tune in to the radio live-stream: Concertzender acknowledges that current audiences often prefer to listen to their favorite shows 'on demand', and not just at the exact time it is on-air.
That is why all programs stay available as an on-demand stream after the broadcast. This, of course, is also why these programs may also be of interest to international audiences, regardless of the timezone they're in.
Concertzender is  one of the very few (if not the only) Dutch radio stations that present contemporary experimental and electronic music next to classical, world and jazz music. It is a non-commercial station, passionately dedicated to present all forms of music to the interested listener – especially music that remains underexposed on other radio stations.
No need to say that I'm very proud to be part of this passionate Concertzender crew!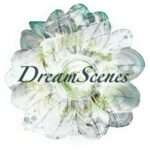 The DreamScenes radio show will  continue to present a mix of  ambient soundscapes, experimental electronics and contemporary classical in a one hour non-stop mix without detailed introduction. Tracklist and release details will be published on the Concertzender website and, of course, right here on Ambientblog just like you're used to.
The monthly edition will also be available on Mixcloud shortly after the actual broadcast. If you want to check back previous editions, you can simply head to DreamScenes.nl for a complete overview. 
Concertzender Broadcast overview:
For Dutch listeners: Concertzender can be enjoyed via many analog cable channels in the Netherlands, and also through digital cable from UPC/Ziggo, Caiway and KPN/Xs4All. You can find  all details [here].
If you have no access to these cable channels there's also the live-stream at concertzender.nl, where you can also find the on-demand back-catalogue.
For listening on mobile devices, you can also download the App: