The first edition of DreamScenes v2.0:

Starting this month, DreamScenes will be broadcast on the Dutch Concertzender Radio channel every second sunday of the month at 20hr (CET).
Every edition can be listened on-demand after the broadcast, from the Concertzender website as well as via Mixcloud.
More details about the Concertzender and the new DreamScenes broadcast [here].
The first radio edition: "Dream the Dark Away…"
With the title taken from (the Abul Mogard remix of) Fovea Hex's track All Those Signs, this edition somehow feels like a 'mission statement' for the new series…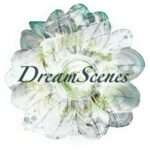 Tracklist:

00:45 Alder & Ash – Prelude to the Decline
Psalms For The Sunder, 2017, Lost Tribe Sound
02:45 Dronny Darko – Intermission 1: Crystalline Tunnels
Abduction, 2017, Cryo Chamber CRYO 068
05:01 Angelina Yershova – Suspended Shadows
Resonance Night, 2017, Twin Paradox TPR004
07:28 Jeffrey Roden – As We Rise Up
Threads Of A Prayer vol. II, 2017, Solaire Records SOL1004
14:32 Saskia Lankhoorn – Peter Adriaansz: Attachments III
Enclosures, 2017, Ergodos ER 25
21:16 Jessica Moss – Entire Populations (Part 1)
Pools of Light, 2017, Constellation CST124
26:36 Arve Henriksen – Patient Zero
Towards Language, 2017, Rune Grammofon RCD 2192
28:31 Christian Bouchard – Kinetic Friction
Broken Ground, 2017, Empreintes Digitales IMED17141
30:24 Serpatus – Ornamentos
Serpatus, 2017, self-released
 34:56 Ryuichi Sakamoto – Solari
Async, 2017, Milan M2-36830
37:57 Bålsam – The Ritual
Dream Landscape, 2017, Shimmering Moods Records
41:11 Fovea Hex, Abul Mogard – We Dream All The Dark Away (All Those Signs remix, edit)
We Dream All The Dark Away, 2017, Headphone Dust HDFHCD29 (last few copies with bonus CD available from Janet Records)
51:10 Mari Sainio – Souls From The Past
Wind Whispers, 2017, Ranka Kustannus FIRAN 1700047 (release date tba)
55:44 Allred & Broderick – The Ways
Find The Ways, 2017, Erased Tapes ERATP095CD
Or: listen on demand from the Concertzender website.