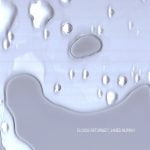 James Murray's discography goes back to 2004, when he released a track as Sub on one of the legendary EM:T label compilations.  He releases under his own name, and his output seems to increase every year: three titles in 2016 and this is the third title only halfway through 2017.
Steadily working on his distinct, personal and intimate sound, he has become one of the landmark producers in the ambient/drone genre.
His previous albums were much praised for their style and content, but for a creative artist an album release is never a definitive version.
Floods Returned  revisits tracks from Murray's previous albums Floods, The Land Bridge and Mount View, a 'biographical trilogy' released between 2012 and 2014. 

Tracks from these albums are not just remastered but completely reworked:
"Simply to recombine a few elements on many of these productions is to invite another composition to spontaneously unfurl, often equally faithful to the spirit of my intent as the original."
Like many artists do, Murray "is circling his private collection of hopes, fears, dreams and disappointments, looking at this strange assemblage from every angle, pushing and pulling to see what falls out".
The titles still refer to the original tracks, so if you want you can compare these versions with the originals. But there are also added new title in brackets, indicating that they can best be seen as new compositions. 
Floods Returned simply feels like a completely new album.
Norman Records described this as "slow unfolding ambience that has the etherial uplifting qualities of Brian Eno's Apollo" – not a compliment that should be easily given, but I think it just about nails it.
---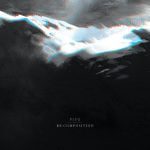 Re:composition is a different kind of retrospective compilation.
It is a collection of (eleven) remixes of Pleq's (Bartosz Dziadosz')  music tracks that were previously released on many different label.
The common denominator of all remix artists is that they all have released music on the Dronarivm labels.
And that is quite a tribe: Philippe Lamy, Autistici, Segue, The Green Kingdom, offthesky, Olan Mill, Legiac, Aaron Martin, Elegi and Tomasz Mrenca. Each taking a different approach in de- and re-constructing Pleq's music.
Re:composition not only shows the versatility and inventiveness of his work, it also demonstrates that the Dronarivm artists share their artistic vision – facilitated by the label's mission to "fulfill the expectations of music lovers of ambient and drone."
---