LEANDRO FRESCO & RAFAEL ANTON IRISARRI – LA EQUIDISTANCIA  
The "12" white and black marbled vinyl housed in a matte-laminated sleeve including a 12 x 12 poster of the artwork" is marked as sold out at this time, but the good news is that a repress is coming up at the end of June. For those that can't wait: the music is equally strong in its ethereal form.
Two like-minded souls that have never met while making this album – hence the title?: Leandro Fresco from Argentina and Rafael Anton Irisarri from Seattle, Washington. "A productive partnership that quickly found Leandro creating specific sounds based on concrete directives from Rafael."
The opening track title translates to 'When a mystery is too impressive, it is impossible to disobey'. We can safely assume this describes the way the two were working on this project.
"Leandro's 'melodic sensibility' proved to be the defining undercurrent to Rafael's signature sound design".

The result is a set of tracks that are melodic, and sensitive ambient soundscapes, with 'a lot of sadness and memories' that listeners will instinctively recognise and tell us "we are not so different; not alone in this world".  


---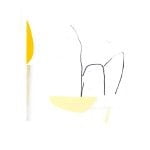 A cassette release (as usual for the Belgian Dauw label, since they're a 'tape label') – but fortunately with a digital download counterpart too.
Of course, the digital reproduction of the Dauw graphic artist Femke Strijbol is not as tactile as it is on the cassette release.  

Steve Pacheco is a Los Angeles based artist, so it's somewhat surprising that his debut album is released on a Ghent based label.
Or is it? After all, his music fits the Dauw label perfectly. Dauw "aims to create an unique handmade piece of art that flatters both the ear and the eye" – and that is exactly what Constellations does.
46 Minutes of deep relaxation, the guitar-based drones clustering together in a constellation that feels like a warm bath.
There's no darkness in his ambience – it is the sound of peaceful acquiescence. It's OK To Let Go.

---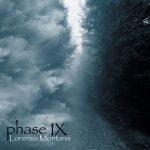 LORENZO MONTANÀ – PHASE IX  
Italian composer Lorenzo Montanà's work dates back to 2009. Besides releasing his solo-albums, he has collaborated with artists like Pete Namlook and Alio Die. Apart from creating and releasing his own music, he is also a soundtrack composer (perhaps you know the song Deep Shadow from the Hunger Games movie trailer which he composed together with Tying Tiffany as T.T.L.). As a producer/arranger his name is tied to more that 40 albums in various genres.
Phase IX is his first 'American' release: it is released on the American/Canadian Projekt label. But of course it's available worldwide through the usual channels.
The "translations of internal thought currents into autonomous sonic spheres" have a nice 70's atmosphere, through the use of sequencer patterns of course (Dhalg Fu), but they are not strictly electronic: 'natural' ingredients are added by using instruments like the hang drum, cello and piano.
Overall, this music fits perfectly next to that of Robert Rich or Steve Roach.