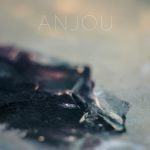 Epythymía  is the follow up of the duo's self-titled debut release on Kranky (2014). Mark Nelson (Pan⋅American, Labradford) and Robert Donne (Labradford, Aix Em Klemm, Cristal) simply pick up where they left, to further explore soundscapes that "embrace flux and ambiguity: drones swell and shudder, hushed currents of noice glitch and dissolve, atmospheres congeal and liquify."

Four (of six) pieces take their time to slowly evolve and pass the ten minute mark; the other two are short interludes of around 3-4 minutes.
"Alternately spacious and dense" within the same track (check An Empty Bank, for example), this is an adventurous trip of "mesmeric synthetic drift and veiled melodic undertow."
---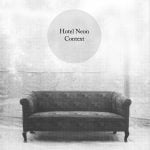 I assume regular readers are already used to the fact that this blog mainly recommends digital downloads. There's a simple reason: many of the physical editions are already sold out by the time I have listened to the album twice. That is especially true with the releases on Fluid Audio: they often are sold out on pre-orders following an announcement in their mailing list.
If you're a masochist and want to see what you missed here, check out this page. All others can simply focus on the digital download (or play on Spotify).
On their third full-length album, Hotel Neon (Andrew and Michael Tasselmeyer with Steven Kemner, with Lacey Tasselmeyer contributing some beautiful Eno-esque vocals on two tracks) explore a full night's cycle: the titles of the nine tracks are all timestamps between 12:41 AM and 8:30 AM.
Night music, indeed… Music to close your eyes to.
But not necessarily 'dark'.  That depends on the context: "arguably the only thing that gives a song its meaning in the mind of the listener."
"Context will have a unique, shifting message that can only be decoded by the listener alone, and that in turn also makes it a personal album."
Hakobune makes a guest appearance too, dropping in around 3.04 AM.


---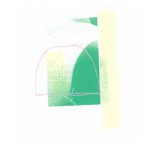 There's a statement in my policy saying that I do not review cassette-only releases unless there's a digital download available too. So here's a dilemma: Orient was released on march, 31 (Yes, I know I'm late to the show) in an edition of 90 and an extra 10 in a special edition package. Of course they're sold out now.
But should I recommend to check out the download if the Dauw label has set the price to an ff-ing 1.000 (thousand) Euro? No, of course not. So I won't.
Which is a pity, because this Olan Mill is a fascinating versatile album, a jaw dropping collection of soft harp music (Arpon), overtone singing accompanying an east-european choir (Molanret), modern classical string arrangements (Birove), dreamlike choirs (Alve) – and much, much more.
This should be heard by many more than just the hundred that went for the analog cassette format!
So don't be silly, Dauw, make it available to those that do not necessarily need cassettes, for a reasonable price. The album deserves it.
Edit June, 11 – Dauw/Olan Mill reaction:
In a reaction to this post, Dauw explained that it was not theír decision not to have a digital download available: it was on specific request from the artist himself.
(He also personally comments below about the reason why).
It seems impossible to hide a digital download from the page, so that was the reason why the price was set at this level instead.
Also, the good news is that there will be an additional release of this album later this year, so it will not only be available on cassette but also on vinyl, Cd ánd as a digital download.