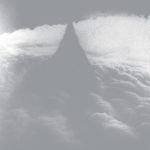 Can ambient music be politically or socially engaged? Raising the question is answering it: yes, of course.
But if you're in doubt consult Lawrence English – and his latest album release in particular.
Cruel Optimism could hardly have been released at another time-frame than the current, I think.
And although English tries all he can to focus on the 'optimism', things are not looking too good. 'Cruel' has taken over – almost.
Cruel Optimism is a confronting, hard-hitting album, and not exactly easy listening. But, contrary to some others in the 'power-ambient' scene who enjoy turning up all amps up to eleven and leave it there or even try to stretch it up to twelve, Lawrence English never forgets that a real story needs dynamics.
Tension and release.
Suspense can be a lot more frightening than horror.
Cruel Optimism "meditates on how power consumes, augments and ultimately shapes two subsequent human conditions: obsession and fragility.[…] A meditation on the challenges [of current times] and an encouragement to press forward towards more profound futures. This record is one of protest against the immediate threat of abhorrent possible futures."
Unlike many of his previous projects, this album is a result of interchanging ideas and perspectives of many other artists. Among the many collaborators on this album are Norman Westberg (guitar), Tony Buck (drums), Brodie McAllister (trombone), Heinz Riegler (guitar), Chris Abrahams (piano), Mats Gustafsson (saxophone), a choir of Australian Voices, and many others. But you'll probably have a hard time to distinguish their particular contributions, because they all have been subjected to English' musical vision.
A vision that tells us that the future may look grim and dark, but it's our own inescapable responsibility to make the best of it.

---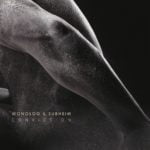 That last sentence above is also a seamless introduction to Conviction, a collaborative work from Monolog (Mads Lindgren) and Subheim (Kostas Katsikas).
"Conviction is dark and heavy yet full of light and hope, expressing the closing of important chapters and the beginning of new ones"
Monolog and Subheim are both Berlin residents. The atmosphere of the city has been a source of inspiration: "Berlin's night sky, the urban scenery, faces and places, action and reaction, the calm before the storm as well as the storm itself."
The 'ambience' of this relatively short album (5 tracks, 24 minutes) is provided by Subheim mainly, Monolog's drum rhythms and slow basslines make sure that we don't lose connection with earth and the Berlin cityscapes. The thundering rhythms from the first tracks slowly dissolve until, in the closing track Colorful Flight we finally drift away into more etheric dimensions.

MONOLOG + SUBHEIM – MAKE STONES CRY
---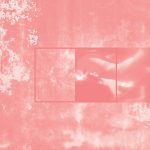 The music of Richard Chartier in his Pinkcourtesyphone disguise is usually rather dark, but never without humor. But that does not mean the music is to be taken lightly… humor can be a serious matter!
The music bears reference to music from The Caretaker, Angelo Badalementi, William Basinski and stuff like that. But this namedropping like this is a bit offensive, since it could also be the other way round: Richard Chartier himself is a reference artist… top shelf when it comes to experimental electronic music. 

Like Dr. Jekyll and Mr. Hyde, Richard Chartier and Pinkcourtesyphone show different aspects of the same personality.
"Pinkcourtesyphone is a more emotional, dare one say musical side of his work. Dark but not arch, with a slight hint of humor. Amorphous, changing, and slipping in and out of consciousness."
There have been many collaborations with diverse artists like Cosey Fanni Tutti, Kid Congo Powers, William Basinski and dutch harpist Gwyneth Wentink. 
Taking Into Account… is a solo project, a set of "new coded messages of sumptuous distant drones and glacial orchestral heartrendings" are "poised and polished slow motion pulsations tug at your emotions (but only a portion of them)".
One that comes with slightly ominous instructions: "Please don't hang up. This call is important. You're coming with Pinkcourtesyphone… leave everything… it's getting late."
Unnecessary instructions, by the way, because once you start listening it's impossible to hang up.
(Trivia detail: dedicated readers/listeners may recognise the samples in Reference Point Intermission 1 and 2: the original Reference Point was generously submitted as one of the track for last year's Ambientblog Anniversary Collection)