2016 has been a relatively quiet year for the Kleefstra Brothers Jan and Romke, the nucleus of many different projects involving ambient improv music and Frisian poetry. Until the end of the year, at least, when several releases appeared within one month. Followed shortly after that with their latest CD: Dize.
The four  releases were not meant to be released so close to each other but due to unforseen release schedule changes they did.
So – you can now start binging…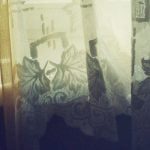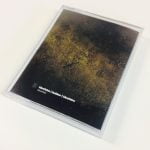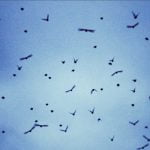 KLEEFSTRA / BAKKER / KLEEFSTRA – DAGE / DESIMBER / DIZE
Two of the new releases are cassette (and digital download) releases with Anne Chris Bakker, known from previous collaborations but also for his great solo albums Tussenlicht and Reminiscences. 
Dage, released on the Low-Point label, is the trio's sixth collaborative release. It presents four tracks, including Widzjende Treast which some of you may recognise from last year's Ambientblog Anniversary collection (it was this track that gave the anniversary mix its title).
Theirs is a familiar recipe by now: the track take their time to slowly build up from a quiet drone, accompanying Jan Kleefstra's recitals in the Frisian language of the northern Dutch, a language only to be understood by the Frysians. Dreamlike, yet inevitably building up to a climax – an "ever-morphing musical backdrop, created by nothing more than the inventive use of bowed, looped and processed electric guitars".
The two tracks on Desimber – another cassette release, this time released by Tombed Visions Records – have the same trance-inducing atmosphere. But with 36 and 26 minutes respectively, they take even more time to develop. The two tracks were recorded on a short tour in December 2015 (hence the name), and are a showcase of what a Kleefstra/Bakker/Kleefstra may sound like. 'May', because they are always spontaneous improvisations and thus will sound different every time.
The physical (cassette) edition is housed in a remarkable, though also impractical to store double-sized case. The Tombed Vision Records site only offers the cassette release (including the download of course), but if you're not a cassette type person the Kleefstra Bros Bandcamp page also offers a download-only version.
The third title of this  Kleefstra/Bakker/Kleefstra trilogy is Dize (which translates to 'Mist'), released as a CD by Midira Records.
Its content is simply summarized with the description "Frysian spoken words coated by a massive floating soundwall, made by two guitars."
You probably don't need more description than that, especially if you're already familiar with their work or have listened to the two releases previously described.
There ís a small difference, however: the atmosphere is slightly darker than usual. Especially in the opening track De Holle As Asem and the album closer Moannegat – with its loud feedback climax.
They give this album a slightly more abrasive feel than usual. But apart from these moments, the album is as atmospheric (and misty) as ever.
Dize presents four tracks: two of them around the 8 minute mark, the other two even more unhurried with 12 and 14 minutes respectively.
This time, Jan Kleefstra's poems are printed on the CD-cover including the english translations.

---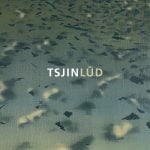 Though the project unmistakably bears the characteristics of a Kleefstra-involved project, the history of the Tsjinlûd release is somewhat different, and has taken a long time to come to life.
It's a CD presented in a hardcover book (or a book including a CD), featuring works by a collective of Frisian artists. The book contains poems, pictures, paintings and photographs in addition to the music and spoken poetry on the CD. But it's not 'just' a lyric book: the poetry included in the book only partly overlaps that on the CD.
The Tsjinlûd collective project started in 2006, and has evolved into an impro- and soundcollective, combining soundscapes with poetry, spoken word and film. One of its resulting projects is the ongoing Klanklânskippen ('Sound Landscapes').
This self-released book includes poetry by Jan Kleefstra, Elmar Kuiper, Grytsje Schaaf, Remco Kuiper, photo's by Romke Kleefstra, Anne-Chris Bakker, and pictures by Elmar Kuiper and Christiaan Kuitwaard. They all also contribute to the tracks on the CD, which were recorded early 2015. Compared to the KBK releases mentioned above, these tracks are somewhat more experimental, a bit more rough and unpolished.
The project is an uncompromising celebration of the Frisian culture: there are neither translations of the poems nor of the liner notes.
Those that don't understand it, can only guess about the meaning of the words – though for those speaking Dutch it may help a bit to read the lyrics out loud to understand some fragments.
I can't help but wonder if it is satisfying for the poets who wrote this to know that most listeners will not understand what they are talking about… I assume they prefer their words to be understood.
But on the other hand: nót understanding their words somehow adds to the magic of this music: its message still comes across.