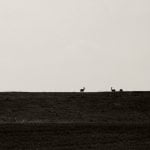 GIULIO ALDINUCCI – GOCCIA
Giulio Aldinucci is an Italian experimental electroacoustic composer actively exploring all kinds of soundscapes and field recordings. His earliest releases were released as Obsil, but since 2012 his releases are presented under his own name.
Goccia (the word means 'drop') is his latest album for the Home Normal label "balances organic layers with some fantastic melodic synth hooks, flying straight through a maze of frequencies from drones, bleeps, bloops, background music, jingles, jangles, gut-punching subs, and whatever else he can."
It's a fantastic and kaleidoscopic sound palette that defies any strict genre definition; it combines ambient soundscapes, field recordings, experimental electronics and sound effect samples into one. At times the album atmosphere can be quite gloomy, especially in the first half, but gradually the music becomes more 'serene' – welcoming the 'drops' of the Tuscany spring in the closing track Candles. 

---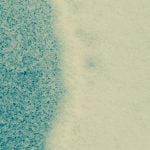 OSA7029 – it's a strange name for a group of artists from Finland. The track titles OSA1 – OSA7 don't give away much information either. It is unknown who are in this 'band', only the name of two supporting artists are disclosed: Canadian mezzo-soprano Debi Wong (on Osa2) and Finnish throat singer Sauli Heikkilä (Osa3).
The title for their debut album, however, tells more about what music to expect.
OSA7029 combines acoustic and electronic sounds, and doing so they manage to create a sense of belonging indeed. 
I'm just not sure of belonging to whát, exactly – but judging the warmth of this music, that question is hardly of any importance.

---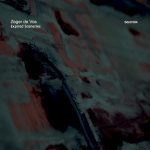 Zeger de Vos is a young (and hitherto unknown) Dutch artist who holds a Master's degree in composition from the University of Huddersfield… Which is the same university where Monty Adkins is Professor of Electronic Music (he was one of Zeger's examiners).
His (digital only) debut album is released on the Spanish label Seattle Dott Records, and presents four tracks (totalling 32 minutes) of soundscapes created from sound sources like 'gurgling gas vents in Landmannalaugar (Iceland), the engine of a ferry in New York, The Tanzanian shore or a fence in the Peak District (UK)".
This may suggest this is an album full of field recordings, but that's not what it is. The sources are heavily manipulated into full-fledged electro-acoustic soundscapes "inspired by decaying memories and Edgelands." 
"Atmospheres of melancholy and introspection", created from "recordings of spaces, objects and instruments with analog- and algorithmic synthesis to create virtual spaces with meditative qualities". 
A fascinating debut album! I'm sure that there will be a lot more great music from Zeger de Vos in the future!