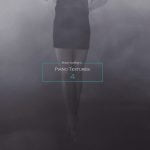 On this fourth edition of his Piano Textures series, Bruno Sanfilippo continues his exploration of 'minimalist piano concepts', combining the sounds of the piano (and sometimes prepared piano) with electro-acoustic backgrounds.
In his own words: "Sometimes they ask me if I am a piano player who ventures into electronic music, or an electronic musician who ventures into the piano. […] I do love the sound of the piano just as much as I love electronic-based music. I know some times I can get some listeners confused by this, if I do, I'm so sorry. But, at the moment I will passionately explore both fields."
Minimalist and modern classical piano music is a crowded genre nowadays, it can be hard to see the wood for the trees. But for his restrained but emotionally engaging compositions, his perfect sound quality and combining the sound of the piano with more experimental electro-acoustics, Bruno Sanfilippo can stand the comparison with fellow contemporary classical composers like Max Richter, Jóhann Jóhannsson and Harold Budd.

---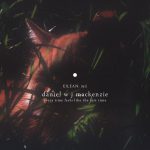 Eilean Rec.'s first release for 2017 is Daniel W.J. Mackenzie's Every Time Feels Like The Last Time. The title promises dense, atmospheric melancholy and that is exactly what you get.
The album opens with modern classical piano compositions, but as it progresses the music crosses a bridge to more abstract experimental and ambient territories. (This may not be a complete surprise if you know that Mackenzie  has also released quite a few albums as Ekca Liena since 2008). By doing this, the album ignores some 'traditional' genre definitions and claims a unique position.
Mackenzie is accompanied by Ecka Rose Mordecai's cello playing and many location recordings from Tromsø and various locations in England and South Africa.
The physical edition of this album is almost sold out already, apart from a few last copies available from Daniel Mackenzie's Bandcamp site.
So don't hesitate if you're interested in a CD-copy. The digital edition will of course remain available.
---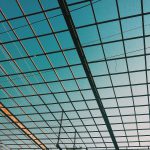 JOSÉ SILVA – MODULATED TONES No. 1: MUSIC FOR FRAMED WORKS
Debut album of South American artist José Silva, born in Venezuela but now based in Ecuador.
Multi-layered ambient soundscapes – created with guitar pedals, field recordings and a compressor – are the cinematic foundation for the soft, slow, often Harold Budd-like piano themes.
The music on this album  is inspired by Silva's interest in photography. It provides "a soundtrack for surveying a photographic collection to provide space for a slow introspective processing of the shots, as thoughts or memories flicker in your mind."
So: randomise your photo collection, pick 10 of them, start playing the music, and then take your time to link what you see to what you hear!