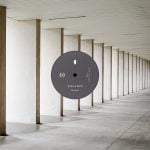 ANDREA BELFI – ALVEARE
Iikki releases – the physical editions – include a vinyl album as well as a hardcover art book. They are 'the result of a dialog between a visual artist and a music artist'.
You can buy both separately: vinyl only, book only, or even a download-only if you wish… but of course you'll miss out part of what these releases are about. Still… not everyone is able to spend €59 on the book+vinyl option, so it's great that Iikki also offers the download option to enjoy with a video preview of the book:
Alveare is the second Iikki edition, and it presents the music of Andrea Belfi paired with the photography of 'urban landscape explorator' Matthias Heiderich.
I have not seen the book (apart from the video included above), but I can imagine there can be an interesting interaction when watching the images while listening to the music at the same time.
But it's not strictly necessary to enjoy both at the same time.
This is Belfi's sixth solo album, not counting many other collaborative records on various labels. Belfi manages to create a unique atmosphere with his expressive yet restrained percussion and drumming style. Embedded in mysterious layers of electronic soundscapes, it somewhat reminds of legendary Can recordings. (But of course comparisons like that always fail.)
Not many 'experimental ambient' albums are centered around complex percussive compositions, for it is quite hard to use percussion instruments to create atmospheric music. Unless you master these instruments like Andrea Belfi does!
---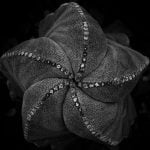 I'm afraid I can't really reveal much about this release since I don't know very much details – apart from the fact that Tsone is an alias of Anthony (Tony) Obr.
Though there is some recent activity on Tsone's soundcloud page, Obr's website updates seem to heave stopped around 2014.  
The lack of background info is a bit weird, since Discogs lists no less than 23 releases under this name (many of them self-released).
But why care about that? Music can speak for itself, doesn't it?
Intimate Haze is released on Stereoscenic, a label closely related to the Ambient Sleeping Pill internet radio station.
This is an indication of what you can expect from this highly immersive 'classic' ambient album of 'progressive ambient of at least 9 distinct movements between the 3 tracks – ranging from epic to mysterious, chaotic to tranquil.'
---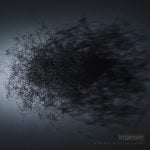 AROVANE & PORYA HATAMI – ORGANISM
No less than 19 tracks on this album, 7 of which are relatively short interludes called Rhizome. Rhizome is a botanical term for a 'stem of a plant, often sending out roots and shoots from its nodes…If a rhizome is separated into pieces, each piece may be able to give rise to a new plant'. The short interludes may have the same function, they are musical entities from which another composition may grow.
Uwe 'Arovane' Zahn (from Berlin) and Porya Hatami (from Iran) may come from a different background, but both artist's skills merge perfectly into an (ehhh…) 'organic' sound design.
They have worked together in the past (most recently on last year's Kaziwa) – in fact, this is their fourth collaboration album!

On Organism,  they focus on a dark, mysterious, but extremely detailed sound – as alive and moving as nature's finest organisms.
Organism celebrates the 10th anniversary of Karl Records from Berlin: 'an outlet for puzzling sounds that question today's pigeonholes of reception'. Unlike most of their other releases, this is a download-only release.