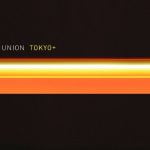 MARCONI UNION – TOKYO +
Strictly spoken, this is not exactly a new album. Tokyo was originally released in 2009, but it was exclusively available in Germany in a very limited edition. For this re-release, the original music was revisited and some tracks (the ones with the '+') were completely 'reconfigured' – which is not the same as 'remixed': new loops and parts were taken from the original stems and combined with improvised live playing, together with their live drummer Phil Hurst.

The newly added 'plus' versions are a welcome addition to the original album, offering some nice alternative views. But the original tracks also sound as if they were created recently: the pulsating techno beats, rhythmic pop-ambient may be more 'pop' than 'ambient', perhaps, but it's definitely atmospheric .
The music on this album is inspired by images of Tokyo but has no intention to represent the reality or include "authentic" Japanese music:
"Neither of us had ever been to Tokyo and we realised that our entire conception of the city originated from films, TV and books. We liked this idea of creating music for a place that only existed in our minds"

---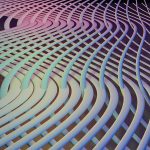 STEVE HAUSCHILDT – STRANDS
"I wanted to try and capture that moment in nature and society where life slowly re-emerges through desolation, so it has a layer op optimism looming underneath. The music represents this by seemingly decaying at times but then reforms and morphs in a fluid way back into its original state."
Steve Hauschildt describes the music of his latest album, Strands, his fourth title for the Kranky label.
Like strands from a rope, the (eight) different tracks are separate units, but together they form a new organic whole. Hauschildt's spacey electronics meander from ambient soundscapes to modular sequencing and back again, shifting between soft sounds and harsher noises in a way that is symbolically depicted on the album's cover.

---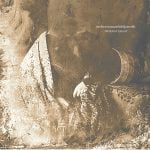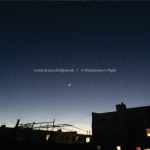 There has been quite a long gap between Mike 'Orchestramaxfieldparrish' Fazio's  last release in 2010 (Crossing Of Shadows, which was in fact a remix from the 2007 release), but 2016 suddenly saw the simultaneous release of two titles.
One is called A Midsummer's Night and features four abstract soundscapes created on a 'rare 1936 Gibson L7 archtop with an antique mellophone', a german lute guitar and a treated baby grand piano. Three string instruments 'that sound nothing like you can possibly imagine them to sound after recording them through a series of unconventional effects."

The other, Instant Light, is every bit as abstract, but its sound is very different. Here, the sound of processed treated electric guitars is mixes with field recordings, the bright sound of singing bowls and metals, and modular synthesis and electronics. Due to the instrumentation, it has a somewhat 'brighter' overall sound.
But in the end, both releases explore the same puzzling kind of landscapes.