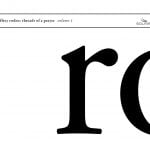 Jeffrey Roden has worked as a professional bass player in various genres and settings and has been releasing CD's for solo bass.
In the early days of his career he was a session musician (for legends like Bo Diddley), an in-demand sideman in jazz, funk, soul, a rock songwriter and writer of classic pop songs.
But he turned his back on the music industry and 'turned his gaze inwards and moved from chambermusical electro-jazz to solo improvisations. It was the spiritually and soft resolve of Arvo Pärt's  oeuvre that would turn into the foremost source of inspiration".
Threads of a Prayer, Volume 1 (Volume 2 is scheduled for release in 2017) is an epic 2-CD set introducing Roden's compositional work.
Two hours an twenty minutes of introspective and meditative music: for solo piano on the first CD, and for string ensemble on the second.
It is dangerous, unfair (and probably too early) to compare Roden's work to that of contemporary giants like Arvo Pärt.
But, as Tobias Fischer notes in the liner notes, there are remarkable similarities:
"Just like Pärt, Jeffrey had enjoyed success early on in his career. Just like Pärt, he didn't follow up on it but instead went to look for his own path. And just like Pärt, this path led, first, towards monody and then a music of great outer simplicity, intricate detail and emotional complexity."

Sandro Ivo Bartoli performs the solo piano compositions on the first CD.
12 Prayers (dedicated to Arvo Pärt and Carmen Montez), 10 Untitled Pieces, and The Passing Of A King all have one thing in common: the silence between the notes, the ultimate quietude. In this unhurried meditative focus, the link to the work of Arvo Pärt and possibly Erik Satie, Morton Feldman and, to lesser extent, John Cage is obvious.
The second CD presents the seven part The Many Latitudes of Grief, two Untitled pieces for quintet, and the 35 minute Leaves (which came "from a lifetime of watching leaves fall and marvelling at both the beauty and inevitability of the falling.")
The works on this second CD are performed by the Bennewitz Quartet, Szymon Marciniak (double bass), Wolfgang Fischer (timpani) and Johannes Kronfeld (trombone).
Because of the difference in instrumentation, the two CD's in this album are slightly different in sound, but they share the same quietude, completely shutting out the hectic world outside.
It's Jeffrey Roden's sole purpose to take the listener to "the other place: a place within oneself where there is a deeper awareness of many things both emotional and spiritual."

"I rely upon the work and the listener to find their own relationship and meanings. The work allows the listener to decide what course of mind and spirit to take, whether the time be spent in active or passive listening. Essentially the music serves to elevate the listener to a place unknown and filled with beauty."
JEFFREY RODEN – THE PASSING OF A KING
Sandro Ivo Bartoli, piano
JEFFREY RODEN – THE MANY LATITUDES OF GRIEF: FOUR
Bennewitz Quartet,
Johannes Kronfeld, trombone