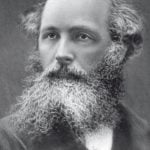 I was lucky enough to be in Venice at the 2013 Biennale, so I was able to experience an installation of the Cordiox machine in old San Lorenzo Church.
It was an impressive setup, this enormous machine in a reverberating space, generating a sound that I could immerse myself in for hours.
So three years later it is a nice surprise to find this release on the Vox Archives label – 'a label released in the intersection of the visual and sound'.
Guglielmo Marconi, the inventor of the radio' had a vision that 'sound never dies, it emanates and resonates eternally, it floats around us as an etheric entity, waiting to be captured'. He dreamt that with a development of his inventions he would be able to hear it, to hear the voices of the past.
The Cordiox is Ariel Guzik's installation machine that seems to capture some of these etheric frequencies and translate them into sound. The installation reacts to its immediate surrounding: the complex contraption is not intended as an instrument, but as a "means for listening (to) what is inaudible in the surroundings, and in turn, give it back in different degrees of harmonic force".
In its vinyl form, you'll miss the beauty of the instrument, with its giant strings attached to mysterious anachronistic wooden closets featuring all kinds of knobs and switches.
But what you dó get is a beautiful recording of drone sounds that are clearly different from all other drone recordings. Which is due to the nature of this sound: It is the recording of the air.
"Only the air. What else, since sound is nothing other than the percussion of air?"
In case you wonder: the person on this album cover is neither Ariel Guzik nor Guglielmo Marconi: it's James Clerk Maxwell, known for his classical theory of electromagnetic radiation.
Ariel Guzik – Cordiox 4
---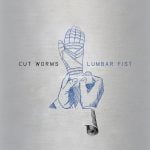 Lumbar Fist may be Cut Worms' first album, but it certainly is not the first project Richard van Kruysdijk is involved in: he has been releasing music in many different projects since 1993. His work is published under many different aliases and covers many different styles. He has played and performed with many well-known musicians such as Peter Christopherson (Coil), Edward Ka-Spel, Graham Lewis, Jarboe, Blaine Reininger – to name but a few.
For the 'atmospheric, cinematic, intuitive drone music' on this solo project he avoids using prefab loops and settings, but creates all sounds from scratch using live generated and processed sounds both acoustic and electronic.  The result is inventive drone music clearly showing Van Kruysdijk's sound design skills.
Not only very pleasing to listen to but also interesting enough to try to distinguish the sounds you hear.
Most of the album consists relatively quiet droning, slowly building up to a somewhat more noisy climax at the end in Slow Binging. 

---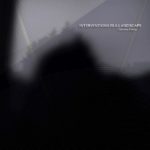 Apart from releasing his music as Orphax (see below), Sietse van Erve also runs the Moving Furniture label, a label focussing on experimental electronic music and steadily working on an impressive catalogue.
Interventions in a Landscape is a recent release in this series.
Cinema Perdu (Martijn Pieck, also known as co-composer in the [Law-Rah] Collective) describes his music as "Soundtracks without Movies".
"I usually use field recordings as a starting point for my compositions. With all kinds of other sound sources […] I want to musically (re)create the feeling of a place at a certain time."
This describes the process of creating the four pieces on this album, all named after a Dutch coastal landscape. But do not expect the gentle sound of rolling waves, because these are spot where the human intervention is felt in every detail.
The sound of the coastal landscape may be the source, but the 'interventions' have made them into more industrial drones. Which is no surprise if, for example,  you know that IJmuiden is the home of a gigantic complex  (formerly Hoogovens Nederland, now Tata Steel).
But amidst all these industrial interventions, there is still room for more quiet moments. And it's exactly that 'strengthening of contrasts' that adds the extra dimension to these recordings.
---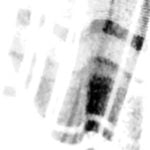 This minimal drone was created during a period when Sietse 'Orphax' van Erve's suffered of insomnia – maybe caused by the end-of-summer warmth, or maybe because of hay fever, or whatever other reason. It's all about lying in bed and wondering why you actually can't sleep.
This explains the extremely restrained atmosphere of this drone: not much going on except for a comfortable, slowly changing blanket of sound that might help you fall asleep.
It also explains the title: Thái Ngọc, the person this album is named after and dedicated to, is a Vietnamese insomniac who claimed he hasn't slept in over 43 years – fully functioning without sleeping after a bout of fever in 1973. Only in 2006 he reported that he was beginning to feel "like a plant without water" due to the lack of sleep.
It is unknown if he has slept in the 10 years following that 2006 statement, but I sure would like to know how he would have reacted to this relaxed and unhurried, somewhat lo-fi hour of drone.