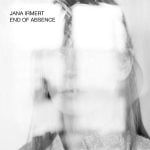 Berlin-based sound and media Jana Irmert may have an impressive track record in sound design, multichannel audiovisual installations and exhibitions, yet this is her very first album.
It brings together six impressive examples of the versatility of her work, merging " field recordings, experimental electronic sounds and vocal patters into unique multilayered soundscapes."
Knowing that many or most of these pieces were created for multichannel performances hurts me (a bit). How I wish for the moment that obtaining/downloading multichannel versions is just as easy as it is for the stereo versions. But that, of course, is just my personal hangup. And I can assure you that the stereo versions of these pieces are impressive enough.
The opening title track is made of peaceful field recordings placed in a haunting context, the next track is a poetic spoken word track embedded in what seem to be experiments with various microphones. Obstacles is filled with white-noise-like waves that are as noisy as they are calming, and is followed by a mysterious track built from vocal samples.

It's an album full of contrasts, a multi-faceted vision on sound art. But in the end the contrasts fit together like the piece of a puzzle and paint a fascinating kaleidoscopic image.
WhisperWhisperScream….

---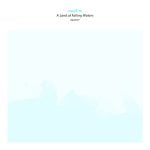 This 31 minute piece is (once again!) a stereo version of what originally was a quadrophonic live performance. Tim Westcott, sound artist from Portland, Oregon, started with field recordings from the region of Cascadia, a region known for its diverse climates and bodies of water.
The found sounds are heavily processed (and 're-purposed') into a slow-moving drone piece with shifting sceneries and a dense atmosphere – where you can almost feel the area's thick fog. But don't think the 'drone' reference means that nothing much happens.
As the scenes change, the atmosphere gets more intense and more pressing. Rumbling low sounds that could come from a large waterfall as well as from a plane flying over low…
And, of course: water everywhere.
---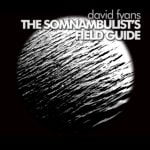 If counting sheep doesn't help you fall asleep, you might as well try this release by David Fyans, also known as Erstlaub.
If insomnia does not bother you but you dó like experimental drone music, you might enjoy this one, too.
This particular release features a single 61 minute track as well as a video showing a moon-like object filled with rippling water.
The soundfield changes slowly, starting as a drone but turning into what can best be described as an immersive audio sculpture:
"The listener does not suddenly find themselves thrown into new territory, rather realises that he is no longer on familiar ground and must take in and process their current surroundings in the drift."
The Somnambulist's Field Guide
has been presented in various incarnations of installation performances before it found its way to this multimedia edition.
If you're capable to surrender yourself to the meditative, hypnotic video (or just the music, whatever you prefer), you're likely to "embrace a sense of 'otherness', meditate on the spacial and psychological qualities of sound, and traverse dense and varied landscapes, conjured from the absence of silence."