MAURO BELTRÁN – MUEREN DE PIE LOS ÁRBOLES QUE NO SABEN CRECER
My Spanish isn't good enough to translate the full title. And since all information on this release is in Spanish (such as the track-by-track info in the booklet), there's a lot of guessing involved. But that doesn't really matter, since it's the music that does the talking.
Mauro Beltrán is a young (21) Spanish composer, already releasing his third album. An album with twelve pieces, together 2 hours and 35 long, and a wide range of style: classical, ambient electronica, cut-up soundscapes, ethnic influences, post-rock.
In Mauro's own words: "12 Songs that tell nearly 4 years of my lifetime. Just a kid not wanting to grow up, but forced to do it, like everyone else."
With scarce resources ('just a crappy PC that explodes every two hours, some cheap guitar and tons of software'), he manages to create quite an eclectic array of styles, but they work together very well… The 24 minute Ojalá Solo Pudiera Recordarnos Cuando Estábamos Sonriendo is my personal favourite, because of its bright melancholic piano theme and the way it dissolves later on.
Mauro Beltrán is not in it for the money, it seems: the album is a (Name Your Price) 'gift' for everyone to take it. So why not help making his talent more visible in Spain (and outside Spain also)?
---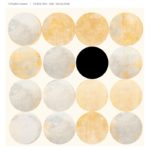 TATSURO KOJIMA – REFRACTION AND REFLECTION
For Tatsuro Kojima, there is no real difference between making music and drawing a picture. Both concern the 'handling of elements such as hue, saturation, brightness, mass form and texture'. 
The original recordings are field recordings and synthesizer sounds, which are heavily processed and reconstructed.
Some of them 'retaining none of their original qualities, others are delicate noise, and then there are those which recreate the sounds of nature, such as that of treading on snow or tree branches, or the call of a bird."
Thus, Refraction and Reflection might be called a 'visual' album, an album where Kojima 'tries to bring into harmony both the tactile and the deeply spiritual aspects of sound'.
---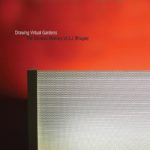 DRAWING VIRTUAL GARDENS – THE OSMOTIC MEMORY OF J.J. BHAGEE
Drawing Virtual Gardens is David Gutman, US-born multi-instrumentalist now living in Belgium.
J.J. Bhagee , on the other hand, is not existing in real life, but a made-up person, with a made-up memory.
With these intricate soundscapes, field recordings and soft layers of guitar, Gutman offers 'a conceptual consideration of the themes of waiting, time, identity, and the transmission and retention of memories'.
Which means that it may subtly – osmotically – mingle with your own memories, too.
---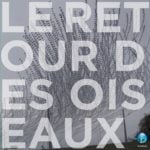 JESTERN (ALBERTO NOVELLO) – LE RETOUR DES OISEAUX
When pre-listening to this album (or listening on the vinyl version), you'll hear the stereo version, but for optimum result the multichannel versions are recommended. For the download versions, you can choose between Stereo and/or  5.1. FLAC or Quad WAV's.
The surround versions are spectacular, so if you have the possibility to listen in surround be sure to do so!
But that does not mean the stereo versions are less interesting.
This is not 'easy' music to listen to, and it's not meant that way. The work, and its title, is inspired by (and dedicated to) the music of Olivier Messiaen, and may need something of an 'acquired taste' to fully enjoy. The album starts out relatively quiet, but the intensity level slowly increases upt to what the Bandcamp tags appropriately describe as ambient electroacoustic breakcore…!
But if you're prepared for it, the electronic sound manipulation of Alberto Novello (recorded at the Institute of Sonology at The Hague), together with the Flugelhorn played by Falvio Zanuttini, are amazingly adventurous.
(And, to repeat myself: espécially when heard in surround).