The first, somewhat hesitant, posts on this blog were published exactly 10 years ago. The weblog was called DreamScenes then, but it was the same blog you're reading now.
To celebrate this, this mix is a part of a very special Anniversary Project.
It's 'special' because it's different: this time it's not compiled from existing tracks, but from tracks that were exclusively submitted for this purpose!
35 brand new exclusive tracks by 30 artists … in a mix that is much longer than usual: 2 hours and 16 minutes!
I guess there's no need to say that I am very very proud to be able to celebrate this anniversary in this particular way!
"Thanks to all artists for trusting me with a knife."
Due to the nature of a 'mix-collage', only parts of the original tracks are used. That's a bit of a waste if the original tracks are exclusives…
That is why, for the first time, Ambientblog presents its very own release available on Bandcamp: The AMBIENTBLOG ANNIVERSARY COLLECTION.
This full collection consists of all 35 tracks in their original length (3 hours and 35 minutes) AND the "Rope to the Sky" Mix (2 hours and 16 minutes).
That's almost six hours of brand-new music!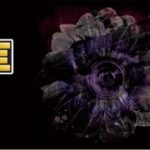 But that's not all:
There's even more: a limited physical edition of this collection is also available: a 8 Gb USB CREDIT CARD presenting all of the above, PLUS:
29 EXTRA bonus tracks (not included in the download version) (1 hr 34 min)
ALL 55 previous ambientblog MIXES: 55 hr 23 min (!!) of cinematic ambient immersion
Full track details for all mixes
Video versions of 'Parallax'

and 'Rust'
Yes, read that again: this little gem holds OVER 60 HOURS of music!
If you want to check the tracklisting details, check them here on Discogs.
I can't really express how proud I am to present this release. But I think you can guess.
But anyway: if the mix is enough for you, or if you want to hear an impression of the full tracks of the collection, you can listen/download/stream it here in the usual ways: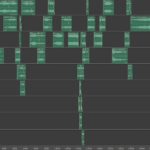 Track Listing
Start Length Artist Title
DOWNLOAD 'Rope To The Sky' Now 314 Mb (2:16:36 min.)
[Alternative download from Archive.org]
[DTS – Surround Version also available]
(*)
Widzjende Treast
words by Jan Kleefstra
Snie dea fallen ljocht
wat fingers net yn 'e tiis bringe
sinne fiele wol
besykje net mei lichte stap
foar de wyn út te dwarreljen
hast mei in stim de tinne dûns
gled streake
waan dy it suver wjerbyld
fan de widzjende treast
oan it tou nei de himel
op myn wang de skimmel
foar it oare jier


Swaying Solace
words by Jan Kleefstra
Snow light fallen dead
that fingers do not entangle
sun wants to feel
do not attempt with a light step
to flutter out before the wind
with your voice you have smoothed over
the thin dance
imagine the purest counterpart
of the swaying solace
by the rope to the sky
on my cheek the fungus
for the following year

[total: 2,067 - today: 1]