MIKE COOPER – FRATELLO MARE
If you want something different: hére's something different.
I guess you never heard anything merging Hawaiian/Pacific music with experimental music into a rather psychedelic Exotica? Or, even better: how many experimental music artists can claim they have performed with blues legends John Lee Hooker, Howlin Wolf and Jimmy Reed, have recorded numerous sessions for John Peel, and have improvised together with Lol Coxhill and Roger Turner?
I assume this limits the possible choices down to one: Mike Cooper.

Although he clearly has nót forgotten about his roots, his current music may not be what you'd expect. It is… different.
That's why Lawrence English aptly named him 'The Icon of Post-Everything" (and that about perfectly says it all).
Fratello Mare is Cooper's third album for the Room40 label, following Rayon Hula (2010) and White Shadows in the South Seas (2013).
Once again, it's an 'ode to the Pacific, its people and the traditions that have flowed from that part of the world into seemingly endless iterations with contemporary culture…. A poetic and dreamlike wandering, that sonically traverses the ever-changing edge of land and sea and Cooper's musical imagination.'
But a word of warning here: don't start this journey unprepared. Brother Sea is not just about lush tropical Pacific atmospheres – there's just as much of Fear and Loathing in Las Vegas in it! 
MIKE COOPER – A CINNAMON PEELER
---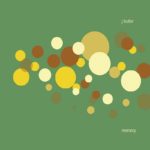 J BUTLER – MEMORY
From Pittsburgh, Pennsylvania comes Jonny (J) Butler, experimenting with guitar pedals, DIY & custom electronics, tape loops, toy instruments and digital signal processing.
Memory is a collection of calm (guitar based) melodic studies, "exploring the idea that memories change and evolve, just as things do in the physical realm: memories fade, change, are re-written, morph and elide"
---
TAMBOUR – CHAPITRE I
With an artist/band name like Tambour I expected to hear some uptempo drumming, but this delicate little EP is about the opposite from that. It's 25 minute of subtle minimalist neoclassical music, "with twinkling piano and haunting string arrangements."
Tambour is Simon P. Castonguay from Montreal, a self-taught multi-instrumentalist with a background in film studies – which explains the 'dreamy yet uplifiting atmosphere of storytelling' in this little 4-track collection. But it's only Chapter 1 – there's more to come!
---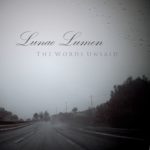 LUNAE LUMEN – THE WORDS UNSAID
A short (15 minute) EP showcasing the potential of Martha Otero, a 25-year old ambient/contemporary classical composer from Zacatecas, Mexico.
finds inspiration in the music of artists like Max Richter. The five tracks are all relatively short and – like most neo-classical music of this kind – would also do a perfect job as a movie or documentary soundtrack.