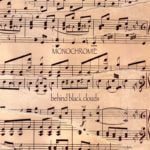 MONOCHROMIE – BEHIND BLACK CLOUDS
The word Monochromie refers to one single colour, but Behind Black Clouds is in fact a very colourful album: an album with lots of different sounds and atmospheres. "Dark or luminous, hor or cold, wind or earth – attentive ear will detect them all."
Wilson Trouvé (from France) is also a virtual artist: "This also reflects on the way my music tells specific stories. It is no different than clay, dust, paper, colors, paint or inks."
Behind Black Clouds is his fourth full album as Monochromie, and his third for the Fluttery Records label.
Different kind of pianos play the main part on the album, in melodic, romantic, as well as more abstract arrangements. But sometimes the piano makes place for other instruments like metallophone or melodica, bright synths, drum synths or samples from street recordings. Or even sheer noise, like in Noise.
MONOCHROMIE – HEARTBEAT
---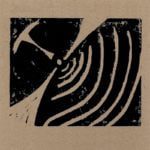 VISIONARY HOURS – FOOTFALLS ECHO
The opening track Stillness of the Violin sets the mood: it shows exactly what the title implies.
But right after that the instrumentation changes completely, although the mood on this album stays very gentle. The diverse acoustic instruments (strings, guitars, flute and clarinet) are mixed using ambient reel-to-reel tape delay effect and also using slowed down or reversed recordings.
Together with producer Richard Formby (Spectrum, Mogwai, Dakota Suite, Jazz Butcher), Hayden Berry (Visionary Hours) has created a unique blend of analog sounds on this third album that is released on Hibernate Recordings in this handmade edition of 100 (which, as usual, is quickly selling out).
---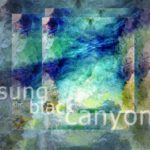 PETER GRECH – SUNG OF THE BLACK CANYON
Peter Grech is an artist without a label, considering himself "the audio equivalent of a small local farm, hopefully supplying tasty sonic carrots".
Judged by the tasty carrots he serves on this self-released album, he shouldn't be without a label for long … but if he does, we're lucky to have Bandcamp access his music.
Sung of the Black Canyon is a 50 minute descriptive soundtrack inspired by a wilderness hiking journey he made in the United States, each of the seven parts 'intended as stages reminiscent of the journey'. It may be a personal notebook this way, but for other listeners it's an inspiring soundtrack for their own imaginary fieldtrip.
---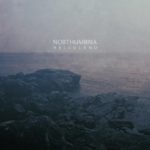 NORTHUMBRIA – HELLULAND
From Canada comes this duo called Northumbria: Jim Field and Dorian Williamson, creating ambient drones with guitar and bass as the main instruments, largely improvised and often recorded live. Helluland is their third full length album, "much more conceptual and introspective but still unmistakeably Northumbria in scope and sound".
With the guitar creating the main layers it sounds as if Robert Fripp is  always near: Fripp and Eno are mentioned as one of their main influences. But the guitar is not looped like in most Frippertronics – the themes are played improvised on the spot. There is a close relation to the Canadian landscape, the Baffin Island (to the left of Greenland) more specifically, which was discovered by he Norse Vikins over a thousand years ago.
"(The Canadian Arctic) must've seemed like Jötunheimr to them, the mythical lands of the giants in Norse mythology. The landscape of Baffin Island i so unbelievably primordial and massive …. we really wanted to try and evoke the feelings, feats and wonder these adventurers must have felt."
---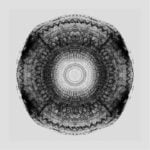 MOGANO – SYCOMORE
Second release from the brand new Berlin-based Arboretum  label is aptly named after a tree and dedicated to the Tree of Life from ancient civilizations. It's a balanced set of brooding rhythms, electronics and ritualistic references to Eastern mythology by using instruments such as the dilruba.
Mogano (Marco Berardi) is obviously deeply fascinated by ancient cultures and musical practices, but at the same time manages to create a futuristic dubby beat – inescapable and atmospheric.
Sycomore is released as a four-track vinyl 12″ also including a remix of "Annunaki" by (Samuel) Kerride. Included is a download code that also includes the digital bonus track Dukkah. 
MOGANO – SYCOMORE