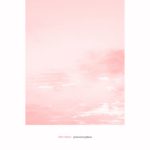 PINKCOURTESYPHONE – THREE THEMES
"Music for wine time"… which, according to the titles of the first two tracks Afternoon Theme and Evening Theme, covers the afternoon as well as the evening. Both themes are extended (23 minute) and revised versions of work from 1997.
The third track 62000 Valentines (envelope version) is the extended version of a track that previously appeared on A Ravishment of Mirror.
The first two tracks are perfect if you're in a 'Basinski state of mind': endless loops of a single simple phrase, showly shifting the background into the foreground, almost unnoticeably changing – like the light during wine time.
62000 Valentines is different: the sound of a vinyl runout-groove gradually gets accompanied by a very deep (Thomas Köner-like) drone background that slowly becomes unavoidable and all-encompassing.

---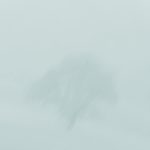 TRIAC – DAYS
Discogs lists a few acts under the same name – in a diversity of musical fields – , but this particular Triac refers to the Italian trio consisting of Rossano Polidoro (laptop, also known from TU M'), Marco Seracini (piano, synth) and Augusto Tatone (electric bass).
Days is their second album, and their debut on the Line label.
Their work explores "the relations between sound/space atmosheres and natural elements" – in this particular case by means of "dazzling yet smooth distant drones that almost hover in the air. The sound of the slowest moving picture and subtle flickering lights beyond it".
Starting out with a 'classic' drone (almost like the drone of an Indian raga) the next days explores different drone variations, some lighter (Day Three), some darker (Day Six) – but without losing the reassuring calmness of pure timeless beauty.

---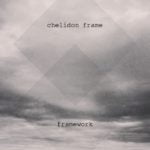 CHELIDON FRAME – FRAMEWORK (FREE download)
The first album by Alessio Premoli (Chelidon Frame) (exploring "sounds, noises, drones and minimalism, from an ambient point of view") shows an interesting diversity in sound: from incorporating musique concrete to 'circular guitar riffs' and electronic drums and speech manipulations in 'Cosmic Hypnosis'. His contributions for IFAR (Institute for Alien Research) "question some of the modern visions on concrete music".
The longest track (11 min) on this free download album is Antarctica: "The white loneliness of one of the last deserts approached through the waves of a deep blue ocean.". This particular track was chosen as part of a 'sonic ambulation project' "here.now.where?" in the 2014 fifth Marrakech Biennale: it was broadcast inside the city taxis "to give the opportunity to experiment a different view of the sonic ambient of the city."
Remembering my brief experience with Marrakech taxis, that must've been quite some alienation experience!

---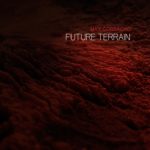 MAX CORBACHO – FUTURE TERRAIN / SPLENDID LABYRINTHS
"Ultra low, extended bass tones and organ-like massive sound waves flowing in a continuous, dark, pitch black loop".
Future Terrain is offered as a Name Your Price download, but only for a limited time. It was created to listen at a low ('subliminal') level, but things may possibly start to shake uncontrollably when you play it loud.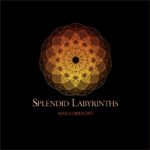 The 58 minute futuristic sci-fi landscape was created as a 'by-product' – parallel emerging tracks – at the sessions for Corbacho's  new full album Splendid Labyrinths, which will see its release on May 15.
The six long tracks of Splendid Labyrinths (73 minutes) are considerably less dark than Future Terrain, but the stretched layers of 'space music synths' are indeed a good place to immerse yourself in and get lost.
This is the follow up to 2012's Ocean Inside, and continues Corbacho's search for "new harmony structures and calm spaces". 
MAX CORBACHO – EARTH WOMB