This mix is made to be published in the excellent series of mixes on "Sounds of a Tired City", part of the larger website with the same name.
It is published exactly on its first year's anniversary, so it's in fact a birthday present too!
Inspired by the site name, I decided I wanted to try to create a sonic 'walk' through a 'tired' city.
A mix with a lot of scene changes… like walking through an unknown city on a (quiet sunday?) morning – finding hidden surprises and marvels around every corner..
But is it a city we are walking in?
Sometimes it sounds more like a tired village, or a tired park, or a tired forest… Or a tired highway…
(The title of this mix comes from the recurring part from Janek Schaefer's "Asleep at the Wheel" installation project called "Ghost Road Soundtracks").

Well, maybe it's a walk wherever you want – just let the music and your imagination take you to where it wants to go.
…If you like it, please help it find an audience…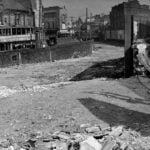 Much thanks to Sounds of a Tired City for publishing this mix! And congrats on this first anniversary!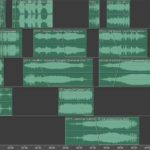 Playlist:
start time – sample length – Artist – Title
(Album Title, Release Year, Label details)

00:00 02:57 Boduf Songs – Grows in the Small World of Nerve
Stench of Exist, 2015, Flenser Records, FR-50
01:20 02:30 Edward Artemyev – Stalker-Meditation
Solaris, The Mirror, Stalker, 1990, Torso Kino CD 5001
03:42 01:45 Terje Isungset – The View
Meditations, 2015, All Ice Records ALL ICE 1407
05:17 01:46 Bruce Langhorne – Windmill
The Hired Hand Soundtrack, 1971/2004, Blast First Petite PTYT 2002
06:00 03:00 Claudio Puntin, Gerdur Gunnarsdottir – Sofdu Unga Astin Min
Ylir, 2001, ECM 1749
08:32 03:23 Ross Douglas – On Finding the Last Known Sanctuary
Levers & Cogs, 2015, self-released
10:40 05:11 New Composers – The Pendulum of Tranquility
Boring Music, 2015, Psychonavigation Records PSY100
11:40 06:40 Janek Schaefer – The Ghost Road
Asleep at the Wheel..Ghost Road Soundtracks, 2011, AdiOh! Recordings AudiOh!34
16:12 02:43 Weerthof – Kien
Places, 2014, Lomechanik LOMEK025
18:30 00:34 Janek Schaefer – The Ghost Road
Asleep at the Wheel..Ghost Road Soundtracks, 2011, AdiOh! Recordings AudiOh!34
18:46 02:55 Piano Interrupted – Darkly Shining (John Lemke Rework)
The Unified Field Reconstructed, 2015, Denovali DEN 226
20:40 03:15 Thomas Tilly – Hyla Nana
Script Geometry, 2014, Aposiopèse APO 09
21:52 03:43 Wndfrm – Alpental Cascade
Elements Five, 2014, Home Normal HOMEN059
23:29 04:30 Sonae – Wandering
Far Away is Right Around the Corner, 2015, Monika Enterprise M82
27:00 03:46 Atrium Carceri – Old Tunnels
The Old City OST, 2015, Cryo Chamber
28:00 04:55 Jasmine Guffond – RR Variation
Yellow Bell, 2015, Sonic Pieces 021
31:27 01:30 Rip, Rig & Panic – The Blue Blue Third
God Plus, 1982, Cherry Red CDMRED 572
32:53 03:01 Dat Rayon – Auto Parts
Motor City, 2014, Zoharum 062-2
34:03 03:22 Don Hill – Shakuhachi Pan (in 3D)
Insight Treks (Sound Never Ages), 2015, self-released
35:02 08:06 Deathprod – Optical
Stator, 2015, Touch TO:99
40:45 06:37 Biosphere – Space is Fizzy
Stator, 2015, Touch TO:99
45:30 06:14 Chris Dooks – (S)Tarland
Tiny Geographies Soundtrack, 2013, self-released
51:08 02:11 Goldmund – In a Notebook
The Malady of Elegance, 2008, Type 039
52:25 03:00 Janek Schaefer – The Ghost Road
Asleep at the Wheel..Ghost Road Soundtracks, 2011, AdiOh! Recordings AudiOh!34
53:52 03:44 Snoqualmie Falls – Journey's End
Past Disappears, 2014, Dronarivm
56:42 02:06 unknown – La Jaula D'Oro End Title
La Jaula D'Oro OST, 2013, Animal de Luz Films
58:48 End
Download Ghost Road Stroll now 135Mb (58:48 min.)
[Alternative download from Archive.org]
[DTS – Surround Version also available]