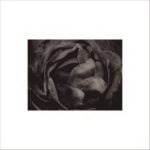 Hot on the heels of the surprising Sleepstep album by Dasha Rush comes All In All – a new release by Cio D'Or (who's track Distanz also saw a beautiful remix on the recent Sonae album).
Sleepstep and All In All are a perfect match, exploring the same musical areas of experimental yet atmospheric techno, pushing the boundaries of (dub-) techno into new and adventurous territories.
Like Dasha Rush,  Cio D'Or (Cio Dorbandt, from Cologne, Germany) has a history firmly rooted in the (German) Techno scene. She has been DJ-ing, producing and mixing since 2001. She was included in Resident Advisor's  Top 100 DJ's list in 2011.
All in All is a remarkable release for its open, dub-oriented sound. There are still a lot of Techno ingredients here – such as the pulsating, extremely dry beat – but the album is not primarily aimed to the dancefloor.
"Cio D'Or's cinematic compilation explores another side of techno, a niche home to Cio where each intricate sound takes a risk for the sake of progression."
All In All contains twelve tracks divided in three differen sets: After and Before, Floor X and Yocta to Yotta (literally meaning 'from the largest unit to the smalles unit').
Each set has its own characteristic features: After and Before is full of suspenseful string arrangements and beatless and relatively 'silent' parts, Floor X is "taking a journey through bleep and acid minimalism", and finally Yocta to Yotta has a different sound because it includes eastern string instrument sounds.
The release schedule for this title is a bit complex (*): the  CD version (release date May 18) contains all three chapters; the vinyl version is divided in an LP (released April 13 (*)) and an additional  EP containing Yocta to Yotta (released May 18). As if that is not enough, there will also be a remix CD released later, ánd a special edition CD released comprised solely of the ambient sounds that were recorded while making this album. (Goes without saying that I'm very interested in that one!)
More than ever before, it seems female artists are rightfully claiming their own space in experimental electronics – a field hitherto mostly dominated by men. At last, it seemed to be: there were always exceptions, of course … The Feminatronic platform, dedicated to "highlighting and promoting the musical creativity of female electronic artists",
contains a nice overview in their Artist section.
But few are as inescapable and compelling as these particular two releases by Dasha Rush and Cio D'Or.
Just don't expect anything sounding like Grouper here!
Note:
At the time of writing the release date for the vinyl version has been delayed. Keep an eye on the Semantica website for more information 
CIO D'OR – YOCTA